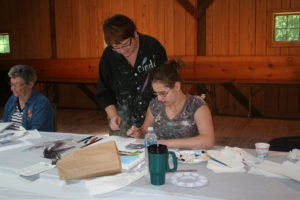 Sawmill Center for the Arts offers a variety of classes in traditional art forms.  From painting to wood carving, quilting to jewelry making, we offer something for everyone.  Whether you are looking to start a new hobby or you are honing a skill you've had for decades, the Sawmill Center is committed to helping you express your creativity.
Pre-registration is required for all our classes, and a 50% deposit will hold your seat.  Register by calling our office at (814) 927-6655.  The remaining 50% and any materials fees will be collected the first day of the class.  Payments may be made by check or credit card.  We have a no refund policy, meaning your deposit will not be returned if you are unable to attend.  If the Sawmill Center cancels a class, a full refund will be issued.
Please click here for the complete Sawmill Center Calendar of events, performances, and classes.
17

17.October.Monday

No events

18

18.October.Tuesday

No events

19

19.October.Wednesday

No events

20

20.October.Thursday

No events

21

21.October.Friday

No events

22

22.October.Saturday

No events

23

23.October.Sunday

No events
Classes for 2018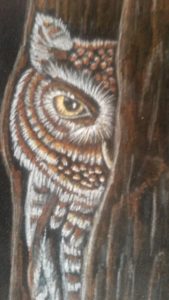 Colored Pencil Class ~ "Peekaboo Owl"
Saturday, June 23, 10 a.m. – 4 p.m.
Suitable for all levels (beginner to expert)
$35
Instructor:  Janine Stiffler