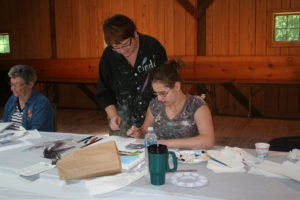 Sawmill Center for the Arts offers a variety of classes in traditional art forms.  From painting to wood carving, quilting to jewelry making, we offer something for everyone.  Whether you are looking to start a new hobby or you are honing a skill you've had for decades, the Sawmill Center is committed to helping you express your creativity.
Pre-registration is required for all our classes, and a 50% deposit will hold your seat.  Register by calling our office at (814) 927-6655.  The remaining 50% and any materials fees will be collected the first day of the class.  Payments may be made by check or credit card.  We have a no refund policy, meaning your deposit will not be returned if you are unable to attend.  If the Sawmill Center cancels a class, a full refund will be issued.
Please click here for the complete Sawmill Center Calendar of events, performances, and classes.
04

04.September.Monday

No events

05

05.September.Tuesday

No events

06

06.September.Wednesday

http://sawmill.org/event/wood-carving-realist-animal/

http://sawmill.org/event/wood-carving-realist-animal-2/

Class Fee: $200.00

Materials Fee: Varies

9 am to 4 pm each day

07

07.September.Thursday

No events

08

08.September.Friday

http://sawmill.org/event/snowman-on-slate-oil/

Fee: $45, includes materials

Sept.8th 10am-4pm

09

09.September.Saturday

No events

10

10.September.Sunday

http://sawmill.org/event/basket-weaving-market-twill/

Twill Market Basket Weave ~ Class Fee $25, Material Fee $20 ~ 10-am-4pm
Classes for 2018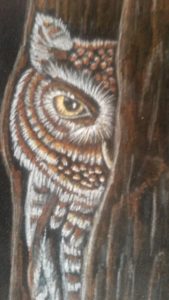 Colored Pencil Class ~ "Peekaboo Owl"
Saturday, June 23, 10 a.m. – 4 p.m.
Suitable for all levels (beginner to expert)
$35
Instructor:  Janine Stiffler