Welcome to the Verna Leith Sawmill Theater!
We've planned a great 2018 season!
Join us for a night or for the season for a variety of theater performances!  Seats are $15 each, or season tickets are available for $154.00. Most shows start at 8 pm unless otherwise noted below. Order tickets online here, or call (814) 927-5275 to reserve your seats.  You may also email us to reserve your tickets; emailed reservations are not guaranteed until you receive a confirmation by return email or by phone.  Eventbrite stops all online ticket sales 24 hours before the show.  Please call us at the number above to reserve your tickets if you cannot register online.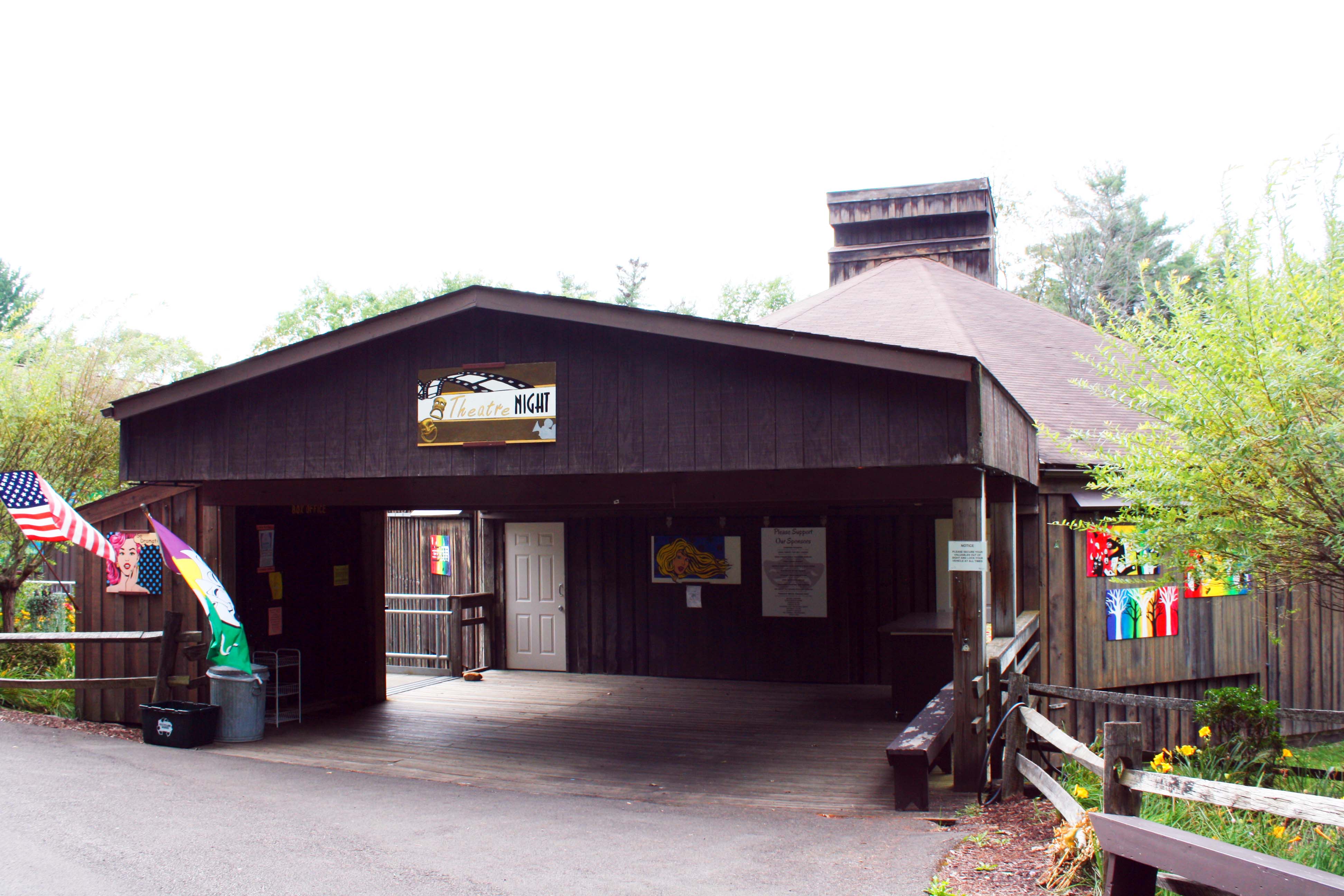 The Diaries of Adam & Eve
Mark Twain gives you front-row seats to the first battle of the sexes! Adam doesn't get a chance to name any of the new wonders of creation because Eve always beats him to it. When asked why she names a bird a Dodo, her reply is always, "Because it looks like a Dodo." Eve feels that she, too, is an important experiment and she must chronicle her observations. Among these observations are the discovery of fire, the fact that water runs uphill at night and that not only can she talk to animals but some, such as the snake, can talk back. Accepting the apple, Eve and Adam get a new look at life. The audience will get an enchanting new look at them.
July 26 - 28 ~ 8 p.m.
Performed by Reitz Theater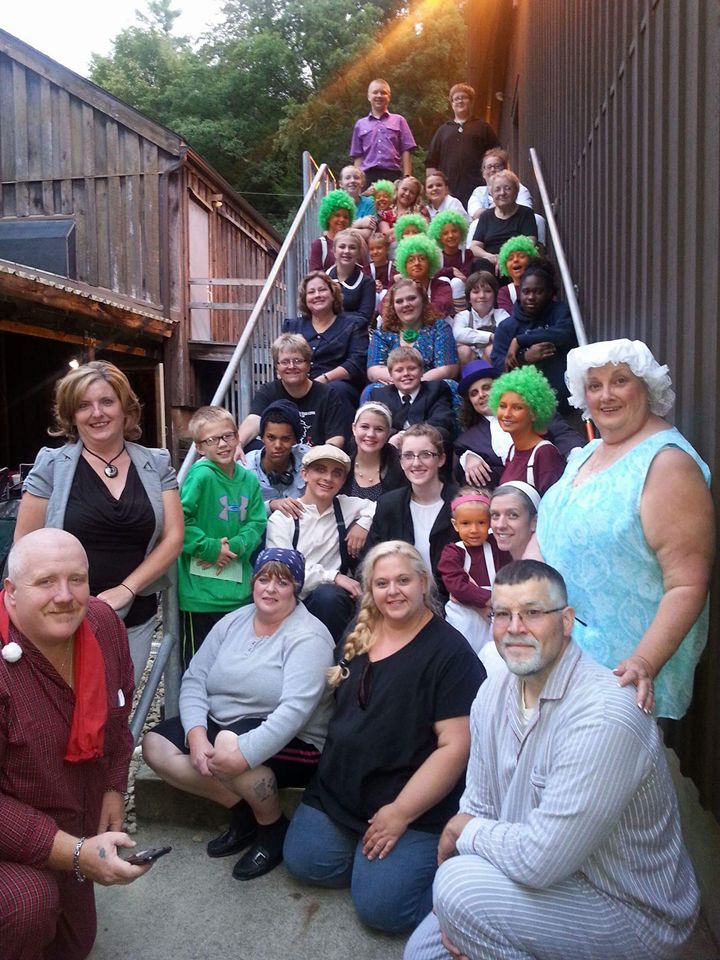 "Nunsense:  The Mega Musical"
Aug. 3 & 4 ~ 8 p.m.
Aug. 5 ~ 2 p.m.
Aug. 9 - 11 ~ 8 p.m.
Nunsense begins when the Little Sisters of Hoboken discover that their cook, Sister Julia, Child of God, has accidentally poisoned 52 of the sisters, and they are in dire need of funds for the burials. The sisters decide that the best way to raise the money is to put on a variety show, so they take over the school auditorium, which is currently set up for the eighth grade production of "Grease." Here we meet Reverend Mother Regina, a former circus performer; Sister Mary Hubert, the Mistress of Novices; a streetwise nun from Brooklyn named Sister Robert Anne; Sister Mary Leo, a novice who is a wannabe ballerina; and the delightfully wacky Sister Mary Amnesia, the nun who lost her memory when a crucifix fell on her head.
Performed by the Brookville Community Theater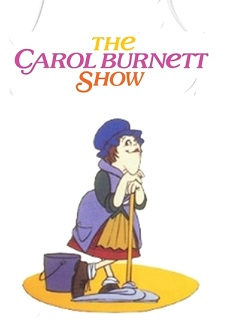 Skits from "The Carol Burnett Show"
Aug. 16 - 18 ~ 8 p.m.
The Footlighters of Elk County will return to The Sawmill Theatre this season after their outstanding performance of Leaving Iowa last summer. This year they will be staging classic skits from The Carol Burnett Show.
The wonderful Carol Burnett Show graced our TVs for 11 years, from 1967-1978, garnering 25 prime-time Emmy Awards and inclusion on Time magazine's list of 100 Best TV Shows of All Time. A favorite of young and old alike, this series of skits will allow the audience to recapture the timeless comedy of Carol Burnett, Vicki Lawrence, Harvey, Korman, Tim Conway and many of their hilarious characters.
Don't miss The Footlighters of Elk County production of this laugh-out-loud television classic at our theater August 16th – 18th!
Performed by the Footlighters of Elk County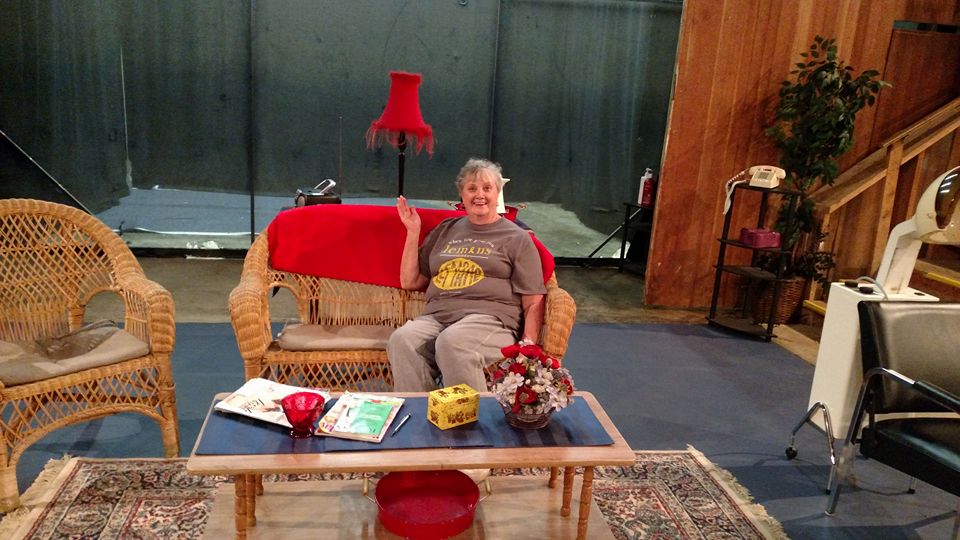 "Savannah Sipping Society"
August 24 & 25 ~ 8 p.m.
August 26 ~ 2 p.m.
In this delightful, laugh-a-minute comedy, four unique Southern women, all needing to escape the sameness of their day-to-day routines, are drawn together by Fate—and an impromptu happy hour—and decide it's high time to reclaim the enthusiasm for life they've lost through the years. Randa, a perfectionist and workaholic, is struggling to cope with a surprise career derailment that, unfortunately, reveals that she has no life and no idea how to get one. Dot, still reeling from her husband's recent demise and the loss of their plans for an idyllic retirement, faces the unsettling prospect of starting a new life from scratch—and all alone. Earthy and boisterous Marlafaye, a good ol' Texas gal, has blasted into Savannah in the wake of losing her tom-cattin' husband to a twenty-three-year-old dental hygienist. The strength of her desire to establish a new life is equaled only by her desire to wreak a righteous revenge on her ex. Also new to town, Jinx, a spunky ball of fire, offers her services as a much-needed life coach for these women. However, blinded by her determination and efforts to get their lives on track, she over-looks the fact that she's the one most in need of sage advice. Over the course of six months, filled with laughter, hilarious misadventures, and the occasional liquid refreshment, these middle-aged women successfully bond and find the confidence to jumpstart their new lives. Together, they discover lasting friendships and a renewed determination to live in the moment—and most importantly, realize it's never too late to make new old friends.
Performed by the Brookville Community Theater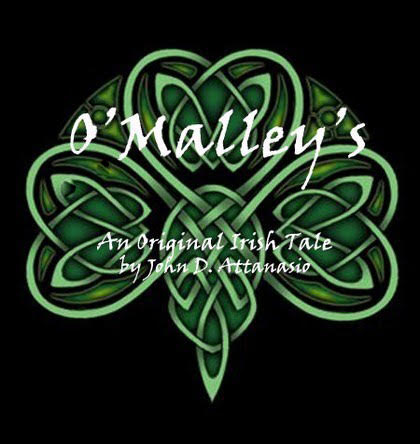 "O'Malleys"
August 30, 31 & September 1 ~ 8 p.m.
In the downtown section of New York 's lower east side, mid 1980s, dwells the O'Malley family. Struggling Widow O'Malley is the owner of a pub which has been in her family since before their immigration to America . Wanting to retire and give her son the business, Mrs. O'Malley has to overcome her old world views and gain faith in her son in order to keep the business in the family. Will she be able to swallow her pride and change with the times, or will her stubbornness put the family's legacy in jeopardy? This show contains over 20 songs, some of your favorite Irish melodies, Broadway numbers and pop songs from the '80s.
Performed by Enchante Cabaret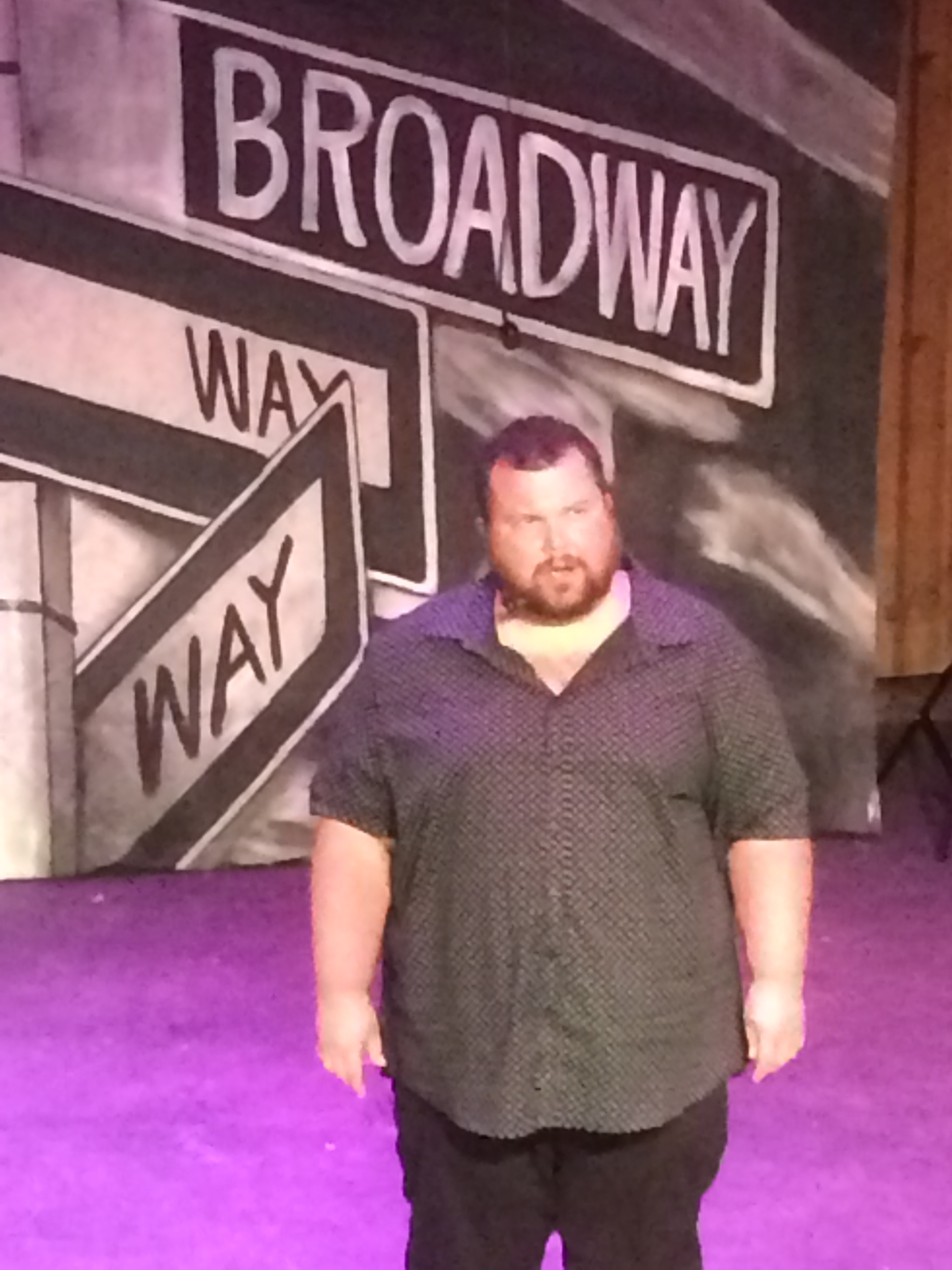 "Serenade on Broadway"
Sept. 7-9 ~ 8 p.m.
Take a trip on the Great White Way with the biggest Broadway songs ever sung.  Master vocalist, Todd Wagner will take you on a journey of betrayal, murder, cheating and lies.  This elegant and finely-tailored Broadway revue features powerful ballads like "As If We Never Said Goodbye" and "This is the Moment."
Performed by Enchante Cabaret

"The Fight to Save the Ancient Hemlocks of Cook Forest.
Cathedral: The Fight to Save the Ancient Hemlocks of Cook Forest tells the story of the efforts to save the hemlock trees of Cook Forest State Park, Pennsylvania, which are under attack by the Hemlock Woolly Adelgid (HWA), a destructive insect that has already killed thousands of trees in the eastern United States. Hemlock Woolly Adelgid was discovered in Cook Forest in 2013.
The documentary includes interviews with park staff and is narrated by Old-Growth Forest Network founder Joan Maloof. The film takes the viewer on a journey through the forest in all seasons and shows the important work being done by the Pennsylvania Department of Conservation and Natural Resources and the Pennsylvania Bureau of Forestry.
Cathedral talks about the history of Cook Forest State Park, which is a registered National Natural Landmark, and explains how the hemlock tree is a keystone species, influencing everything from water temperature to bird populations. 
Cook Forest is home to the one of the last, best remaining stands of old-growth forest in the United States, and is considered by many to contain the best remaining old-growth hemlock. Record trees include the Seneca Hemlock, the tallest in the northeastern United States at 147.6 feet, and the Susquehannock Hemlock, which has the largest overall dimensions. 
The filmmakers' goal is to raise awareness about what's happening in Cook Forest State Park and to inspire the viewer to help. The fight against HWA will be long and costly, and the public needs to stay engaged in order for the battle to be wo
 Coming soon - the premier of "Cathedral: 
The Fight to Save the Ancient Hemlocks of Cook Forest." 
See the film trailer here: 
https://www.cathedralfilm.com/screenings
It will show September 15th at 7:00 p.m.  at the Verna Leith Theatre.
Great Gift or Memorial for a Loved One
The Verna Leith Sawmill Theatre is offering the purchase of name plates to be attached to either a seat ($250) or to a plaque ($100) hung on the wall of theater.  All contributions are tax deductible. Please call us for more information.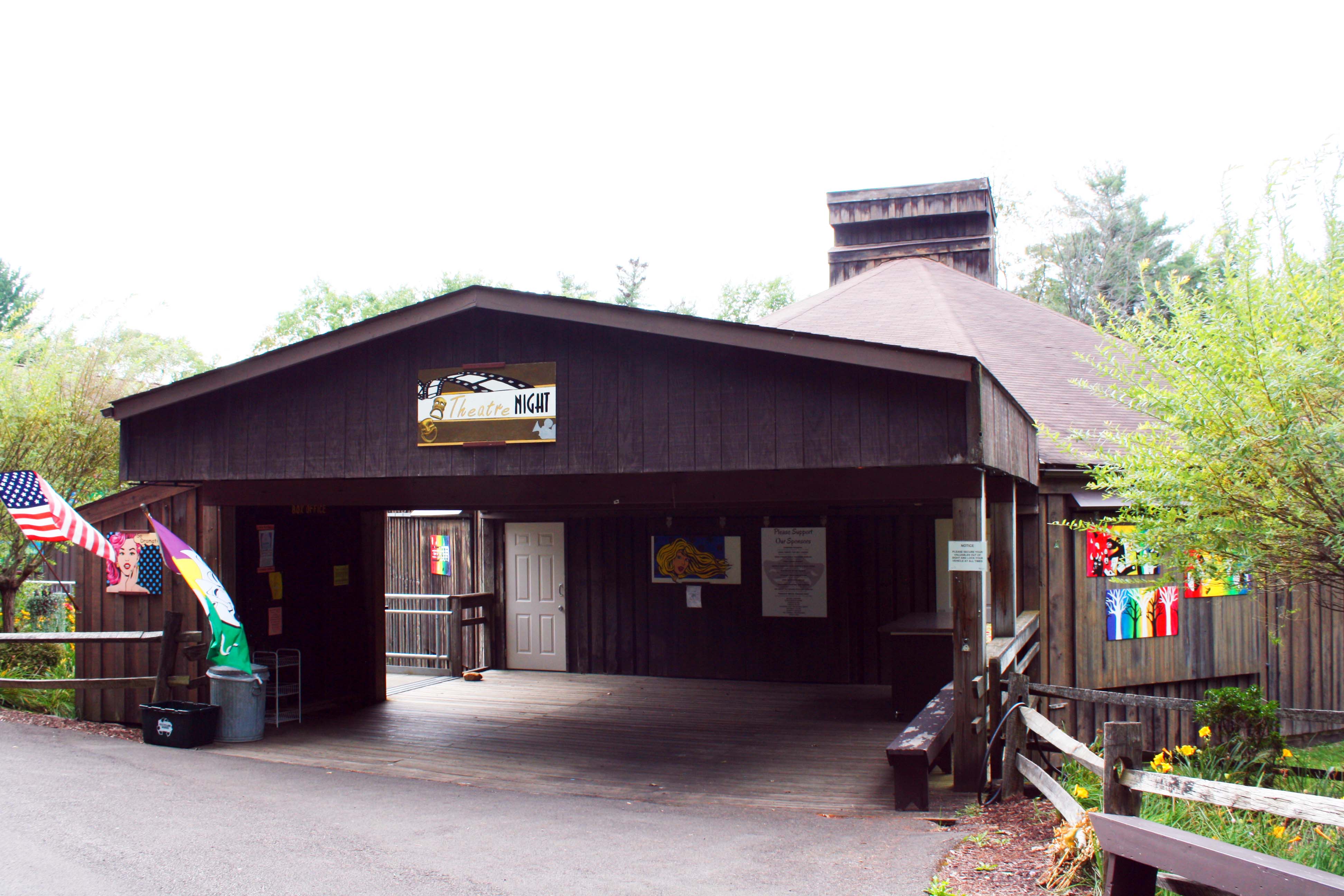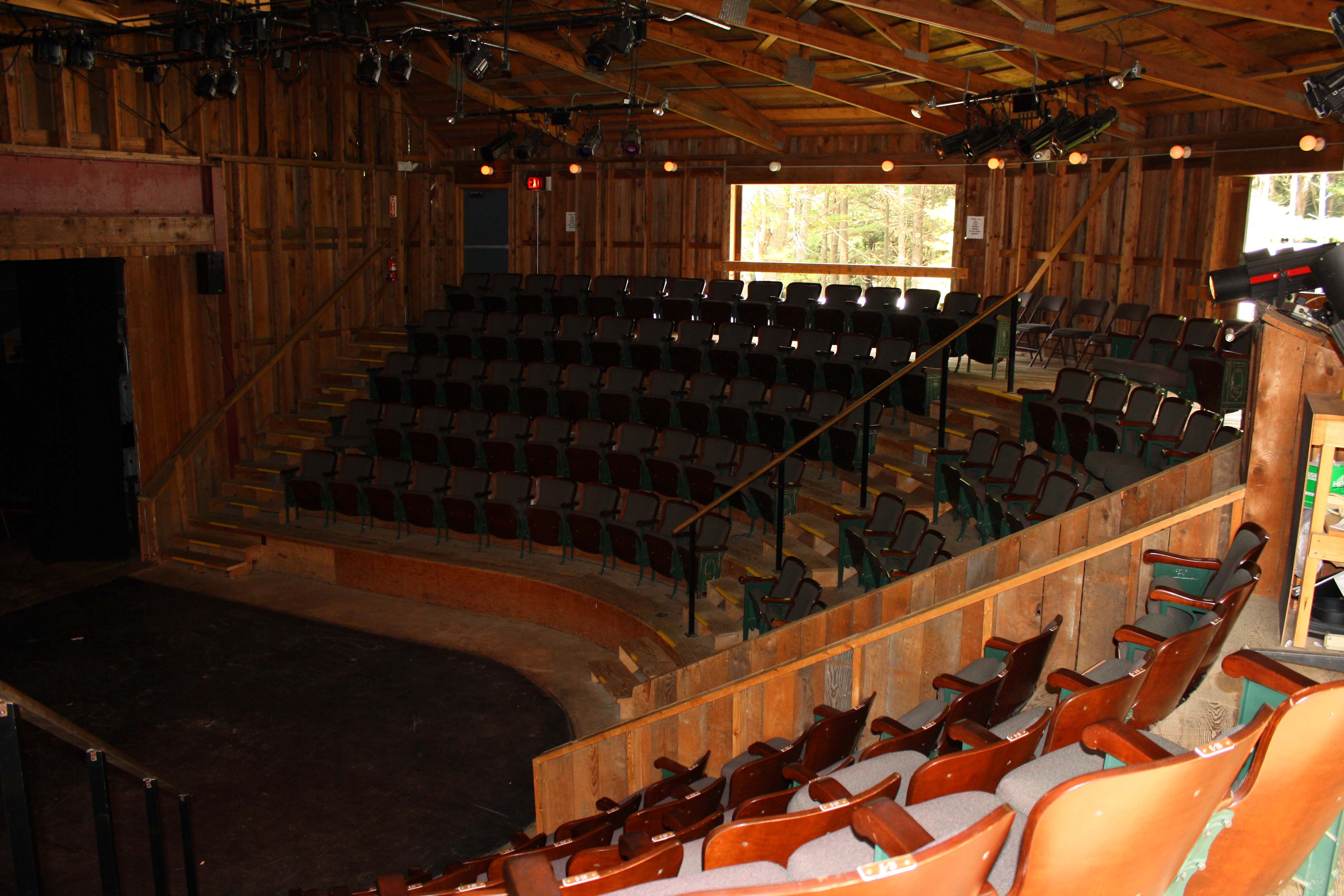 Sawmill Theatre History
In 1981, the Sawmill Theatre was opened in the museum section of the old Sawmill, using church pews and camp chairs for seating. Soon the need for a larger theater was evident.  In 1984, the Verna Leith Sawmill Theatre was constructed with monies from the Appalachian Regional Commission and Pennsylvania State Appropriations. First of it's kind in the Eastern U.S., the theater's unique hexagon shape and harmonious blend with the natural settings earned designer William Snyder the 1984 design award from the Arts Architectural Commission of Pennsylvania. Details such as professional lighting, side decks, ticket office, and interior restrooms were added in 1988. Theater patrons find themselves seated on newly refurbished seats from the Silver Fox Playhouse in Foxburg.  Offering mystery, comedy, and major Broadway musicals, Northwestern Pennsylvania theater groups perform from late May through mid-September.