Welcome to the Verna Leith Sawmill Theater!
We've planned a great 2018 season!
Join us for a night or for the season for a variety of theater performances!  Seats are $15 each, or season tickets are available for $154.00. Most shows start at 8 pm unless otherwise noted below. Order tickets online here, or call (814) 927-5275 to reserve your seats.  You may also email us to reserve your tickets; emailed reservations are not guaranteed until you receive a confirmation by return email or by phone.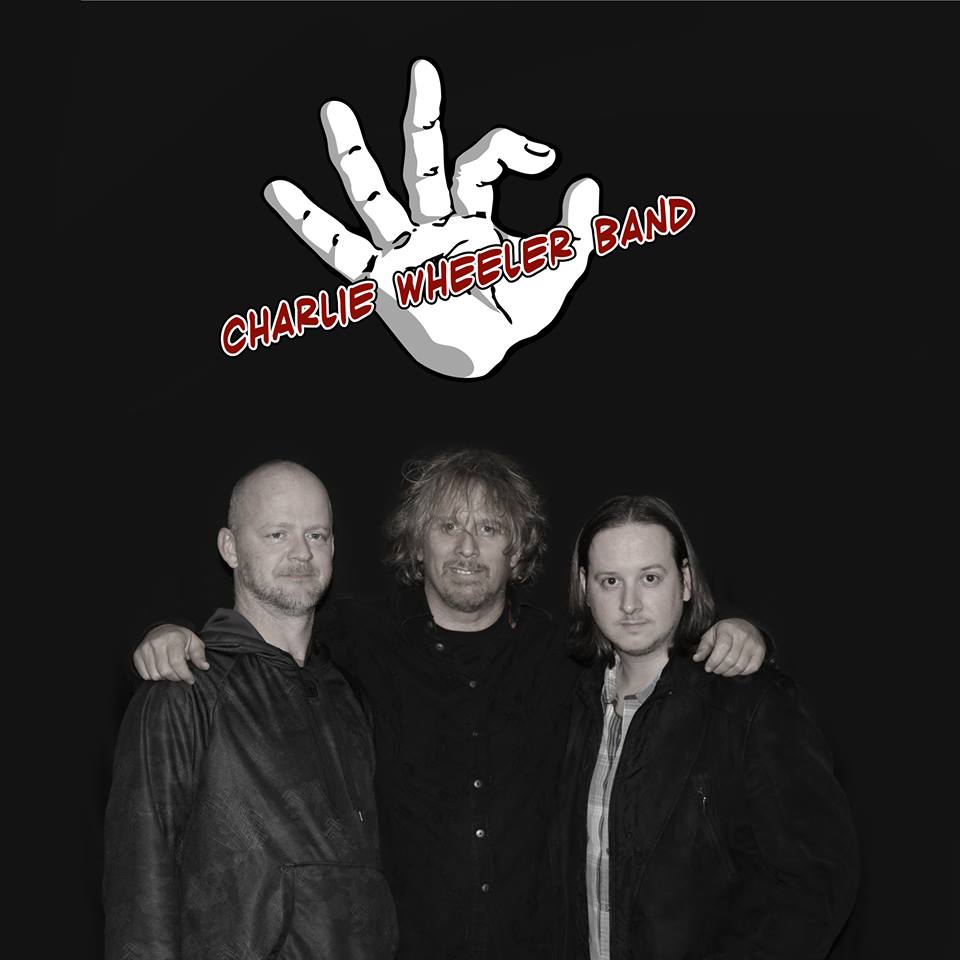 Charlie Wheeler Band
May 26 ~ 8 p.m.
The Charlie Wheeler Band is a blues rock trio from Ridgway.  The group writes and performs their own music, which they describe as "exuding a toughness that can only be cultivated in the working class environment."  Their lyrics tell stories of life, love and living on the edge, and their music is reminiscent of the Black Crowes and The Allman Brothers.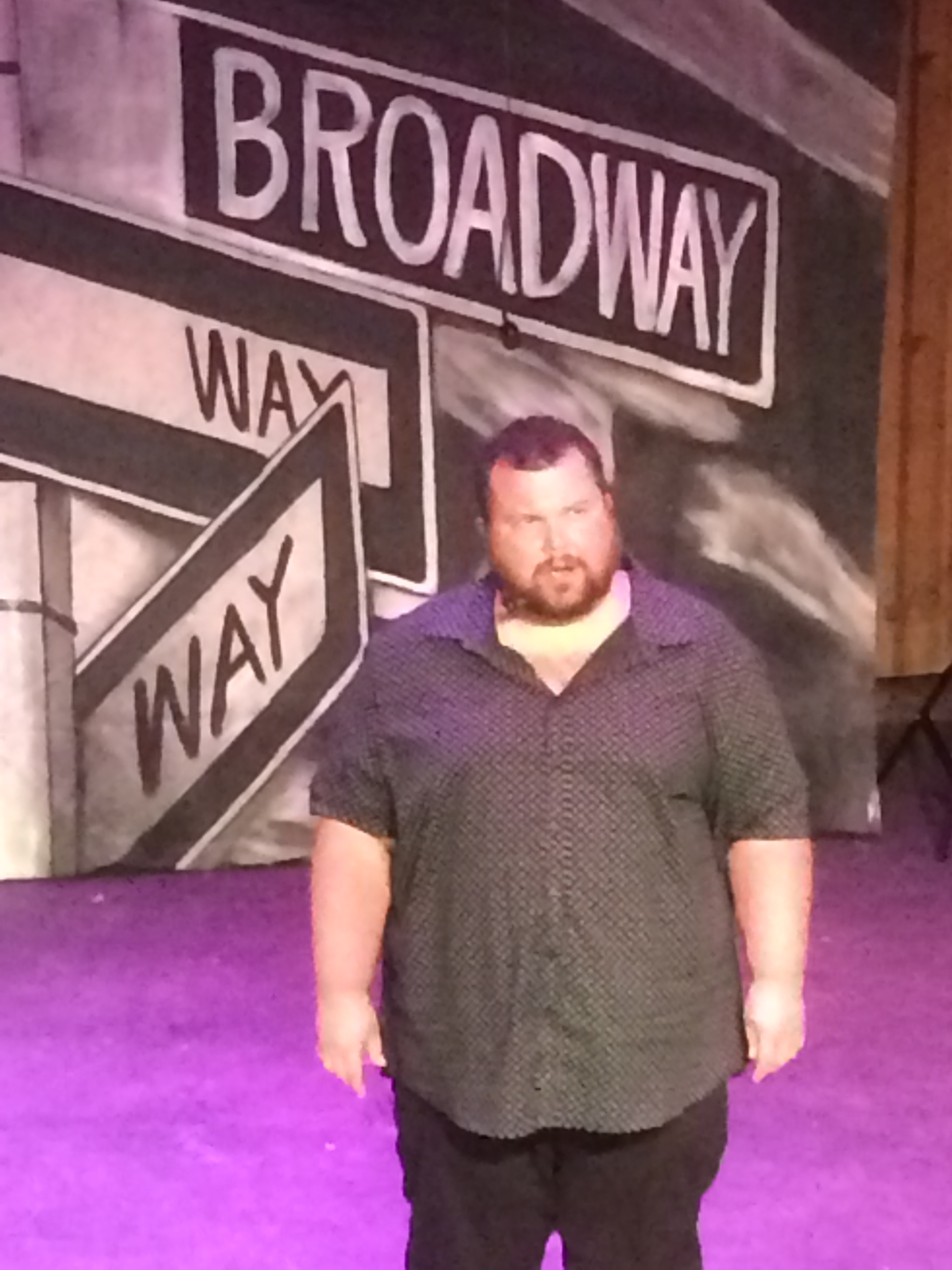 "Journeys"
June 1, 2 ~ 8 p.m.
Meet the Queen of Hearts and Cupid, as they follow the lives of different women in their struggles and triumphs with love.  Trapped between his job and heart, Cupid will face the choice of a lifetime.  Will he share his love with a mortal or continue shooting people with arrows?  Be sure to follow the "journeys" as we go off script for audience impromptu scenes and sketches.  You will enjoy classic love songs, like "Memory" and "Music of the Night" by vocal master Todd Wagner.  Feel the magic as the Queen of Hearts takes you on a journey that may end with you playing the next Cupid!
Performed by Enchante Caberet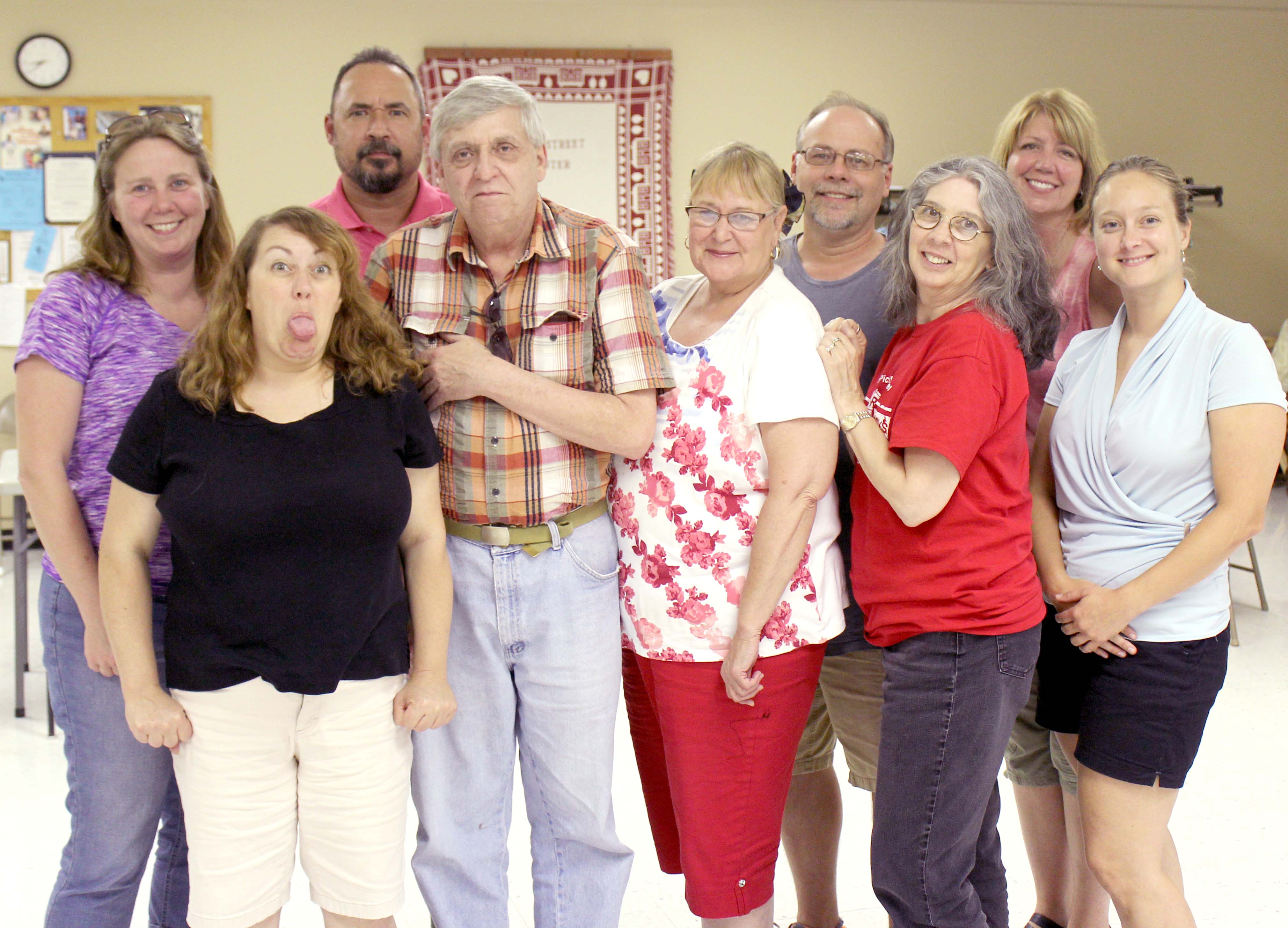 "Daddy's Girl"
June 7 - 9, 14 - 16 ~ 8 p.m.
Meet Benard Muloovy, proprietor of Maudie's Diner, the most no-nonsense cook you've ever met. Bernard gets served a full plate of comic chaos when his deceased wife decides to take up residence as a talking portrait on the diner wall. Enlisting the services of an angel, Michael, Maudie hopes to reunite Benard with their long lost daughter, Elizabeth. True to his mischievous nature, Michael delivers two Elizabeths, and Benard's task is to decide which young woman is his real daughter. This play comes fully seasoned with characters like E.L. – a snobbish restaurant critic after Benard's secret recipe, Lizzy – a girl with a split personality, a forgetful waitress, a PhD student with communication problems, a yin-yang geriatric duo, a motorcycle mama, and of course Darlynn, the woman who has been trying to get Benard to the altar for years, because who doesn't want a second helping of happiness? In this contest of laughter and tears, lines are drawn, sides are taken and rules are broken as one young lady reveals a secret and ultimately claims her paternity, but not without a twist… or two.
Performed by the Clarion Community Theater
"Annie, Jr."
June 21 & 22 ~ 8 p.m.
June 23 ~ 2 p.m.
Everyone's favorite little redhead is in her very first adventure.  With equal measures of pluck and positivity, little orphan Annie charms everyone's hearts despite a next-to-nothing start in 1930s New York City. Annie is determined to find the parents who abandoned her years ago on the doorstep of an orphanage run by the cruel Miss Hannigan. Annie eventually foils Miss Hannigan's evil machinations, finding a new home and family in billionaire Oliver Warbucks, his personal secretary, Grace Farrell, and a lovable mutt named Sandy.
Performed by the Clarion Center for the Arts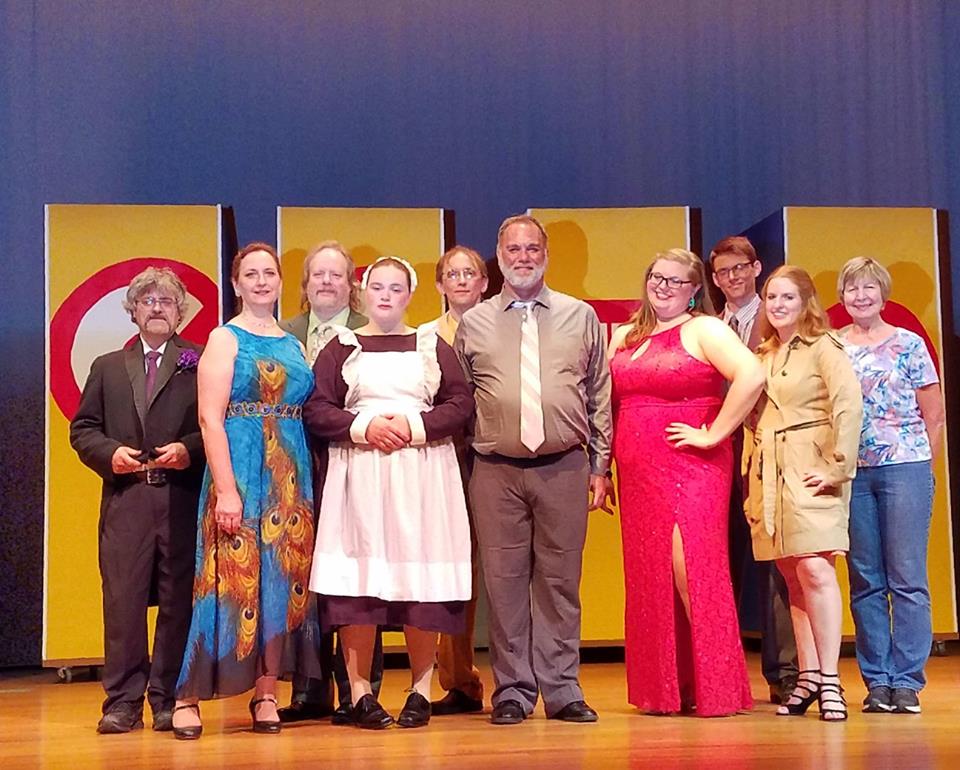 "Around the World in 80 Days"
June 28 - 30, July 5 - 7 ~ 8 p.m.
Stampeding elephants! Raging typhoons! Runaway trains! Unabashedly slapstick! Hold onto your seats for the original amazing race! Join fearless adventurer Phileas Fogg and his faithful manservant as they race to beat the clock! Phileas Fogg has agreed to an outrageous wager that puts his fortune and his life at risk. With his resourceful servant Passepartout, Fogg sets out to circle the globe in an unheard-of 80 days. But his every step is dogged by a detective who thinks he's a robber on the run. Danger, romance, and comic surprises abound in this whirlwind of a show as just a handful of actors portraying 39 characters traverse seven continents in Mark Brown's adaptation of one of the great adventures of all time. It is a wild farce around the globe!
Performed by the Punxsutawney Theatre Arts Guild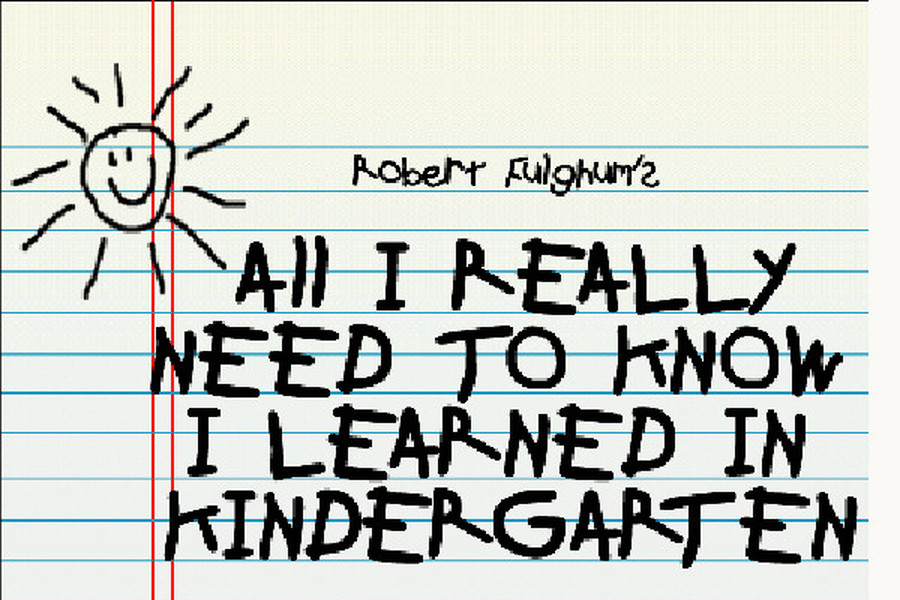 "All I Need to Know I Learned in Kindergarten"
July 12 - 14 ~ 8 p.m.
Based on the book by Robert Fulghum, this show features some of the brilliantly simple rules we learned in kindergarten with monologues, dialogues, and multiple voice narration to create a wonderfully funny, insightful and heartwarming look at what is profound in everyday life.
Performed by the Oil City Community Playhouse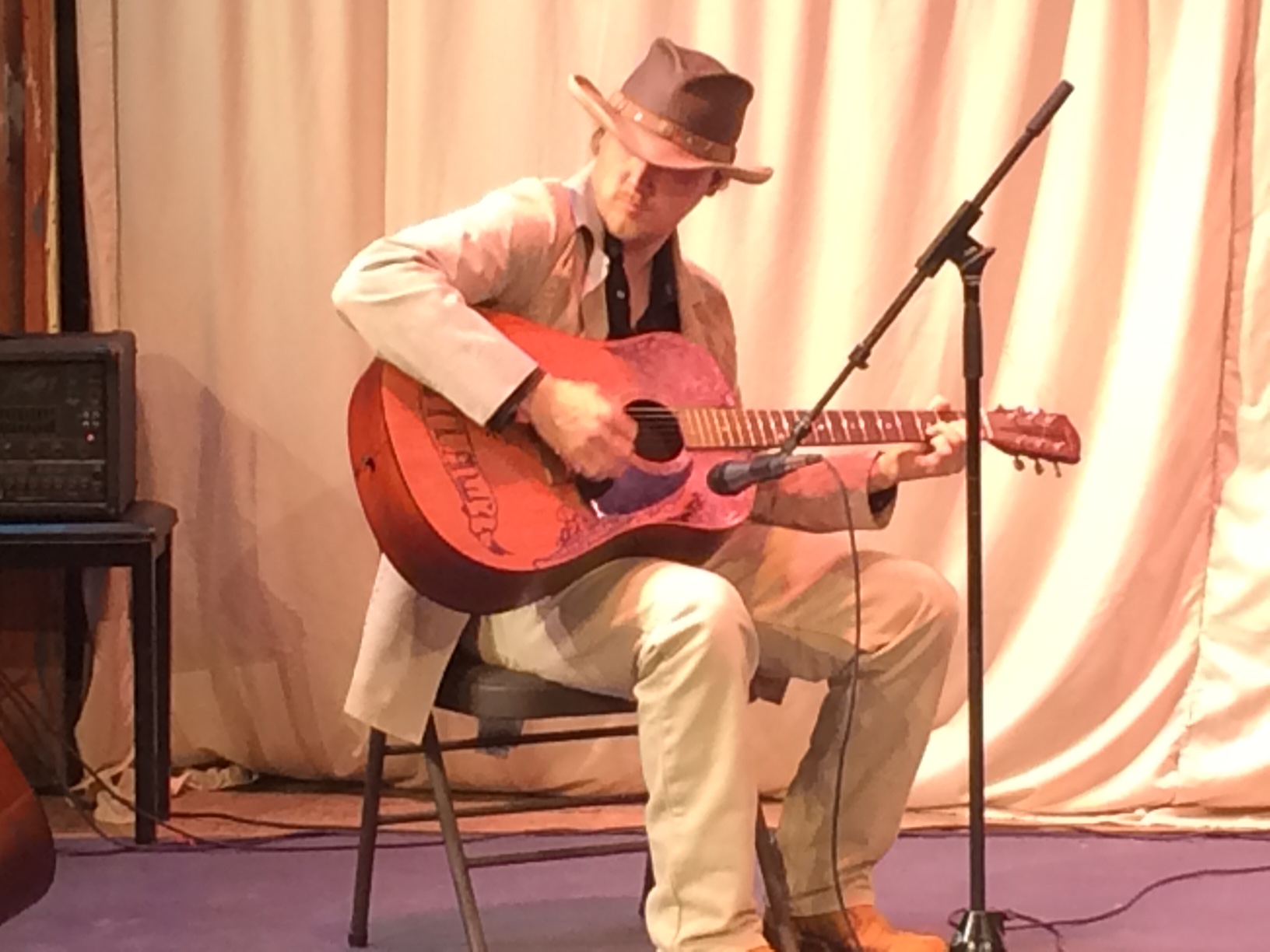 3rd Annual Folk Music Festival
July 14 ~ Registration at noon, performances begin at 1 p.m.
Three divisions will compete for $500 in prize money:  fiddle, guitar and banjo/mandolin.
Any musician wishing to compete can register by calling (814) 752-2959.  Registrations will also be accepted the day of the event beginning at 12 noon.  The public is invited to come and enjoy the music.
During this event, the Sawmill Center will also be holding its annual Wood Carving Show.  This is the 34th year for this show that features the talents of artists who carve wood by hand.  A $2 admission fee allows the public to view these amazing sculptures, which will be judged prior to the show.
And, come back the same evening for the final performance of "All I Need to Know I Learned in Kindergarten."
Folk Music Festival presented by Kim Thomas Music Studio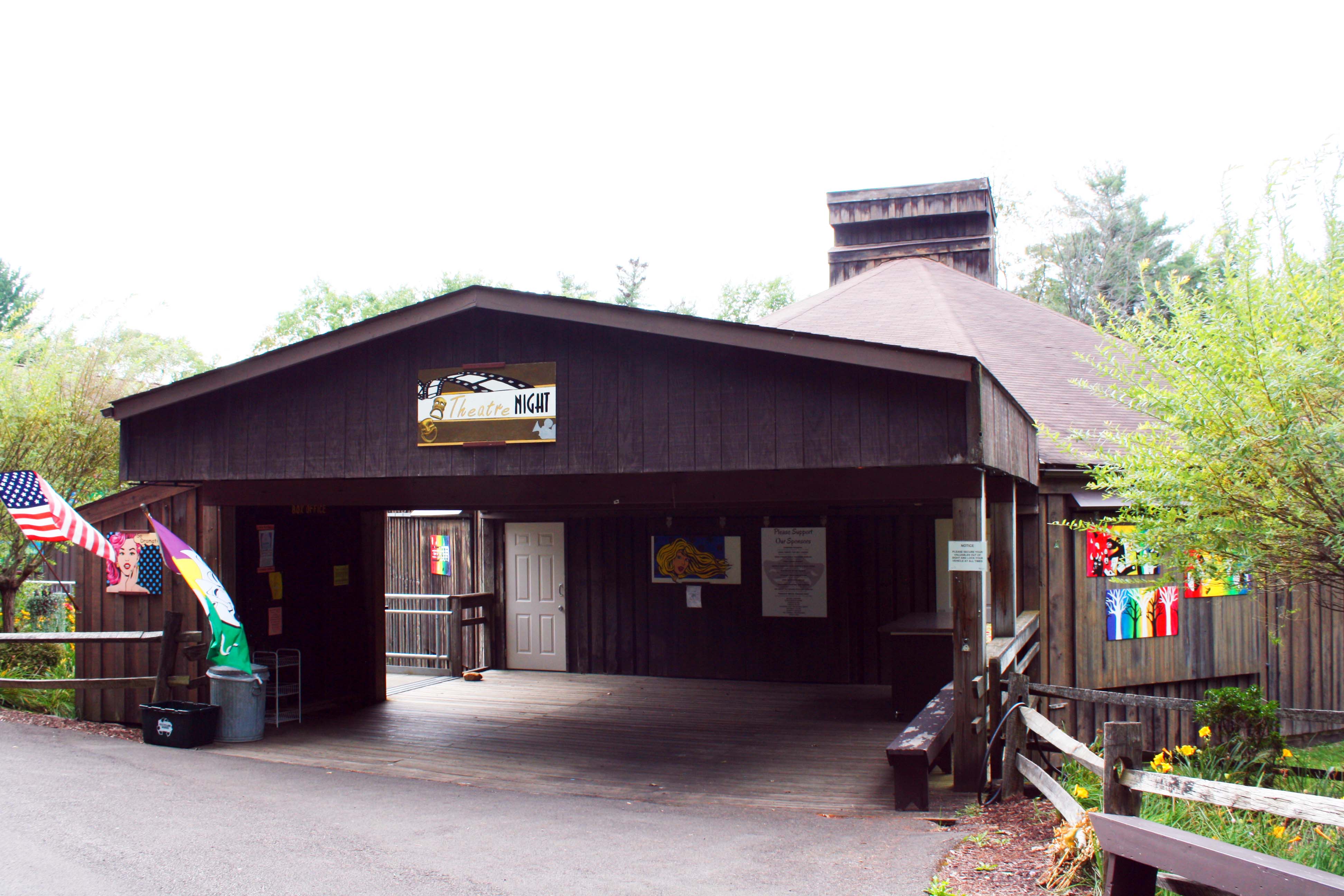 "Shakespeare's R & J" by Joe Calarco
Four young prep school students, tired of going through the usual drill of conjugating Latin and other tedious school routines, decide to vary their very governed lives. After school, one breaks out a copy of William Shakespeare's Romeo and Juliet, and they all take turns reading the play aloud. The Bard's words and the story itself are thrilling to the boys, and they become swept away, enmeshed in the emotion so much so that they break school rules in order to continue their readings. The rigidity of their lives begins to parallel the lives of the characters in the play: roles in the family, roles in society, and the roles played by men and women soon seem to make all the sense in the world, and then, suddenly, they seem to make no sense at all. Although they had been taking turns playing all the parts, two eventually emerge playing Romeo and Juliet exclusively, bringing a whole new dimension to the proceedings. Perceptions and understanding are turned upside-down as the fun of play-acting turns serious, and the words and meanings begin to hit home and universal truths emerge.
July 26 - 28 ~ 8 p.m.
Performed by Reitz Theater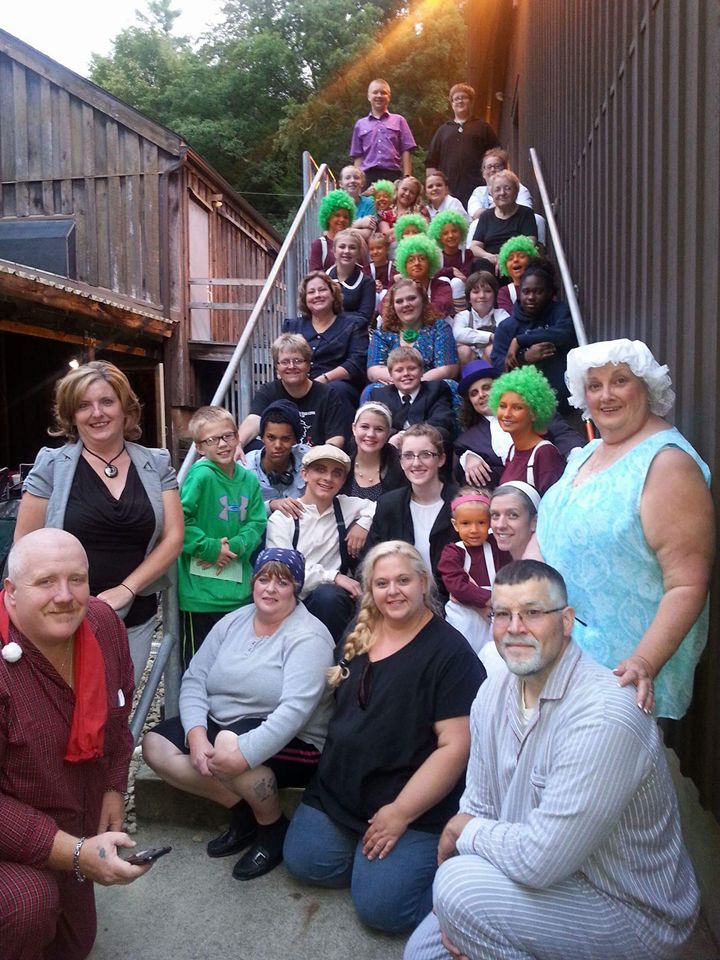 "Nunsense:  The Mega Musical"
Aug. 3 & 4 ~ 8 p.m.
Aug. 5 ~ 2 p.m.
Aug. 9 - 11 ~ 8 p.m.
Nunsense begins when the Little Sisters of Hoboken discover that their cook, Sister Julia, Child of God, has accidentally poisoned 52 of the sisters, and they are in dire need of funds for the burials. The sisters decide that the best way to raise the money is to put on a variety show, so they take over the school auditorium, which is currently set up for the eighth grade production of "Grease." Here we meet Reverend Mother Regina, a former circus performer; Sister Mary Hubert, the Mistress of Novices; a streetwise nun from Brooklyn named Sister Robert Anne; Sister Mary Leo, a novice who is a wannabe ballerina; and the delightfully wacky Sister Mary Amnesia, the nun who lost her memory when a crucifix fell on her head.
Performed by the Brookville Community Theater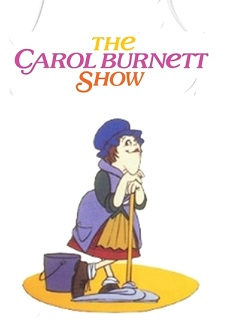 Skits from "The Carol Burnett Show"
Aug. 16 - 18 ~ 8 p.m.
The Footlighters of Elk County will return to The Sawmill Theatre this season after their outstanding performance of Leaving Iowa last summer. This year they will be staging classic skits from The Carol Burnett Show.
The wonderful Carol Burnett Show graced our TVs for 11 years, from 1967-1978, garnering 25 prime-time Emmy Awards and inclusion on Time magazine's list of 100 Best TV Shows of All Time. A favorite of young and old alike, this series of skits will allow the audience to recapture the timeless comedy of Carol Burnett, Vicki Lawrence, Harvey, Korman, Tim Conway and many of their hilarious characters.
Don't miss The Footlighters of Elk County production of this laugh-out-loud television classic at our theater August 16th – 18th!
Performed by the Footlighters of Elk County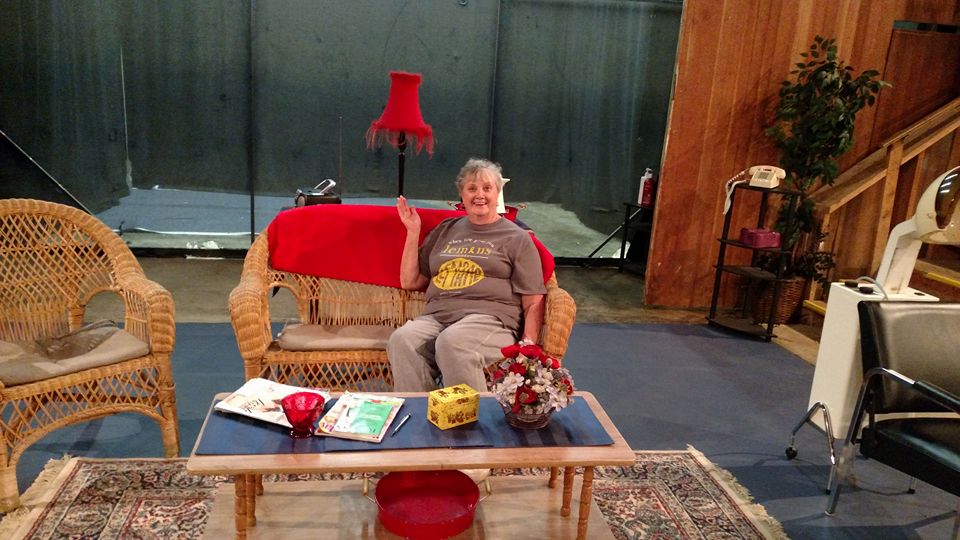 "Savannah Sipping Society"
August 24 & 25 ~ 8 p.m.
August 26 ~ 2 p.m.
In this delightful, laugh-a-minute comedy, four unique Southern women, all needing to escape the sameness of their day-to-day routines, are drawn together by Fate—and an impromptu happy hour—and decide it's high time to reclaim the enthusiasm for life they've lost through the years. Randa, a perfectionist and workaholic, is struggling to cope with a surprise career derailment that, unfortunately, reveals that she has no life and no idea how to get one. Dot, still reeling from her husband's recent demise and the loss of their plans for an idyllic retirement, faces the unsettling prospect of starting a new life from scratch—and all alone. Earthy and boisterous Marlafaye, a good ol' Texas gal, has blasted into Savannah in the wake of losing her tom-cattin' husband to a twenty-three-year-old dental hygienist. The strength of her desire to establish a new life is equaled only by her desire to wreak a righteous revenge on her ex. Also new to town, Jinx, a spunky ball of fire, offers her services as a much-needed life coach for these women. However, blinded by her determination and efforts to get their lives on track, she over-looks the fact that she's the one most in need of sage advice. Over the course of six months, filled with laughter, hilarious misadventures, and the occasional liquid refreshment, these middle-aged women successfully bond and find the confidence to jumpstart their new lives. Together, they discover lasting friendships and a renewed determination to live in the moment—and most importantly, realize it's never too late to make new old friends.
Performed by the Brookville Community Theater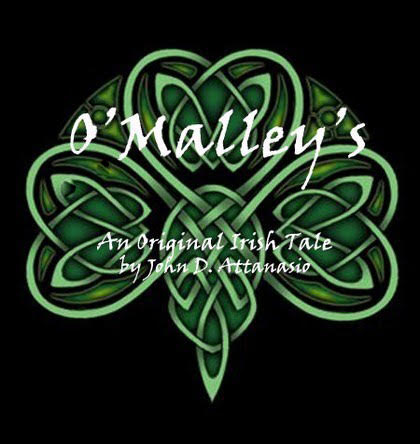 "O'Malleys"
August 30, 31 & September 1 ~ 8 p.m.
In the downtown section of New York 's lower east side, mid 1980s, dwells the O'Malley family. Struggling Widow O'Malley is the owner of a pub which has been in her family since before their immigration to America . Wanting to retire and give her son the business, Mrs. O'Malley has to overcome her old world views and gain faith in her son in order to keep the business in the family. Will she be able to swallow her pride and change with the times, or will her stubbornness put the family's legacy in jeopardy? This show contains over 20 songs, some of your favorite Irish melodies, Broadway numbers and pop songs from the '80s.
Performed by Enchante Cabaret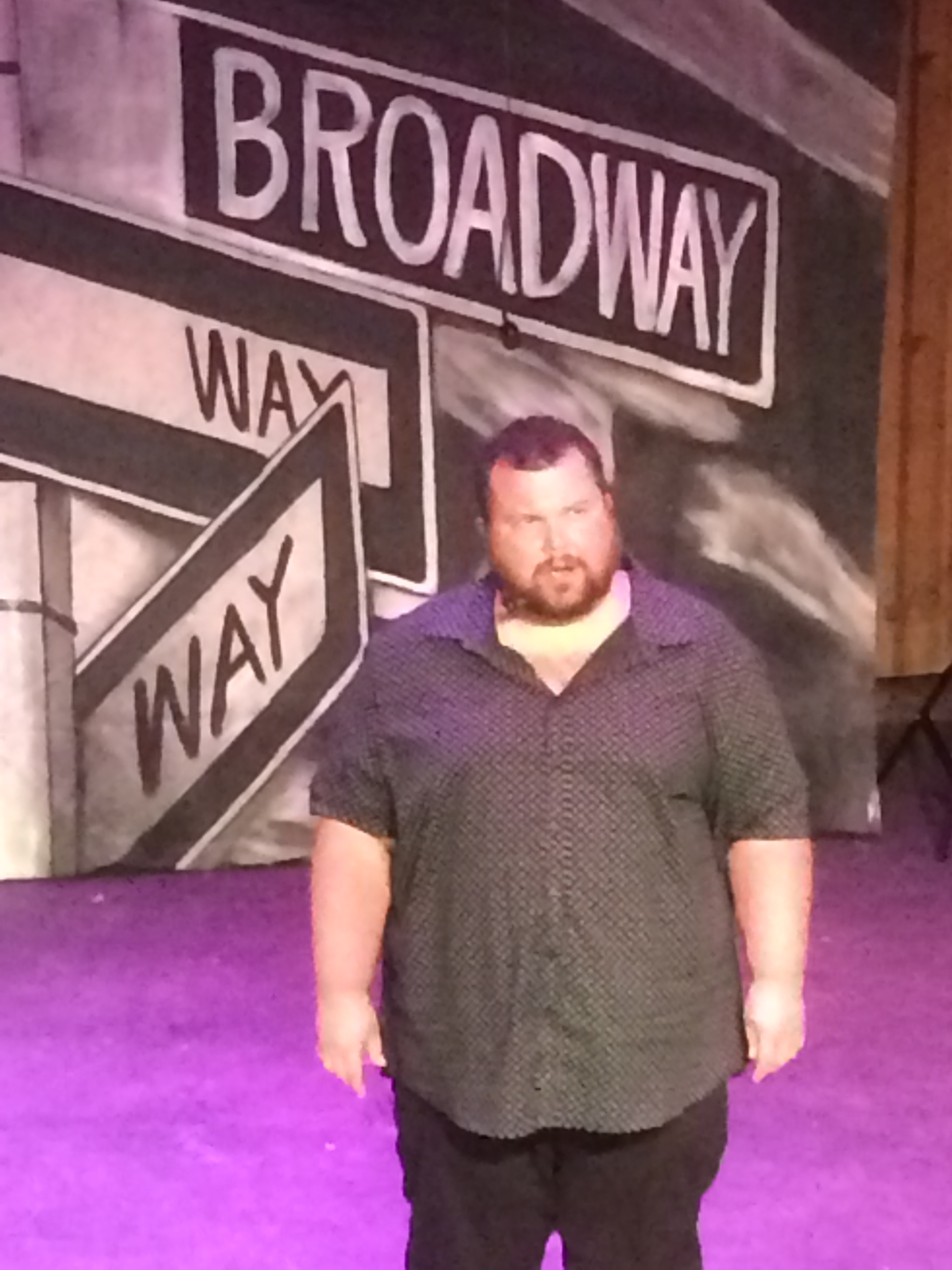 "Serenade on Broadway"
Sept. 7-9 ~ 8 p.m.
Take a trip on the Great White Way with the biggest Broadway songs ever sung.  Master vocalist, Todd Wagner will take you on a journey of betrayal, murder, cheating and lies.  This elegant and finely-tailored Broadway revue features powerful ballads like "As If We Never Said Goodbye" and "This is the Moment."
Performed by Enchante Cabaret
Great Gift or Memorial for a Loved One
The Verna Leith Sawmill Theatre is offering the purchase of name plates to be attached to either a seat ($250) or to a plaque ($100) hung on the wall of theater.  All contributions are tax deductible. Please call us for more information.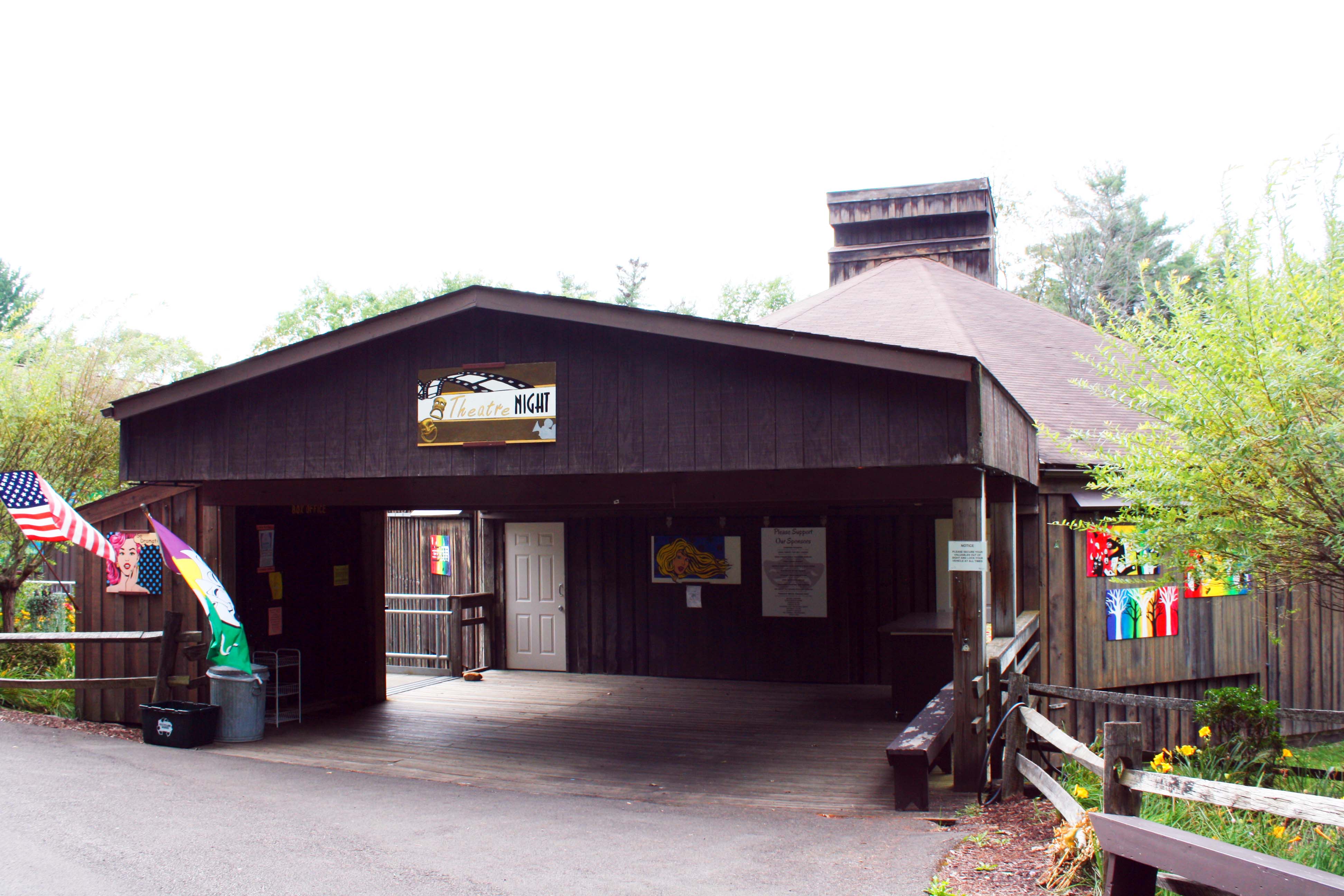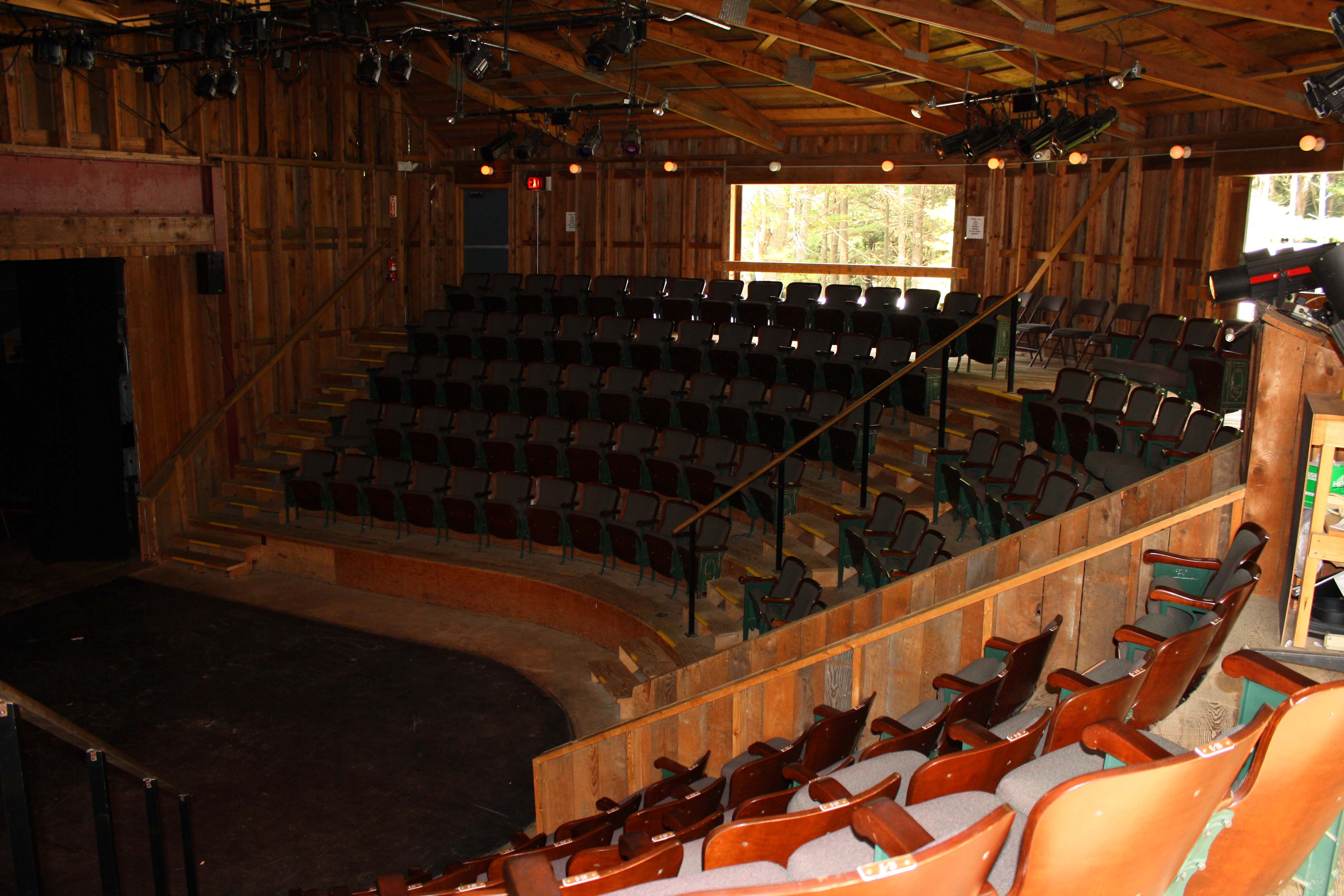 Sawmill Theatre History
In 1981, the Sawmill Theatre was opened in the museum section of the old Sawmill, using church pews and camp chairs for seating. Soon the need for a larger theater was evident.  In 1984, the Verna Leith Sawmill Theatre was constructed with monies from the Appalachian Regional Commission and Pennsylvania State Appropriations. First of it's kind in the Eastern U.S., the theater's unique hexagon shape and harmonious blend with the natural settings earned designer William Snyder the 1984 design award from the Arts Architectural Commission of Pennsylvania. Details such as professional lighting, side decks, ticket office, and interior restrooms were added in 1988. Theater patrons find themselves seated on newly refurbished seats from the Silver Fox Playhouse in Foxburg.  Offering mystery, comedy, and major Broadway musicals, Northwestern Pennsylvania theater groups perform from late May through mid-September.