Welcome to the Verna Leith Sawmill Theater!
Join us for a night or for the season for a variety of theater performances!  Seats are $15 each or season tickets are available for $135.00. Most evening performances begin at 8 pm and matinees are at 2 p.m. We will announce when 2019 tickets are available.  Once available, tickets may be ordered online, by calling (814) 927-6655, or by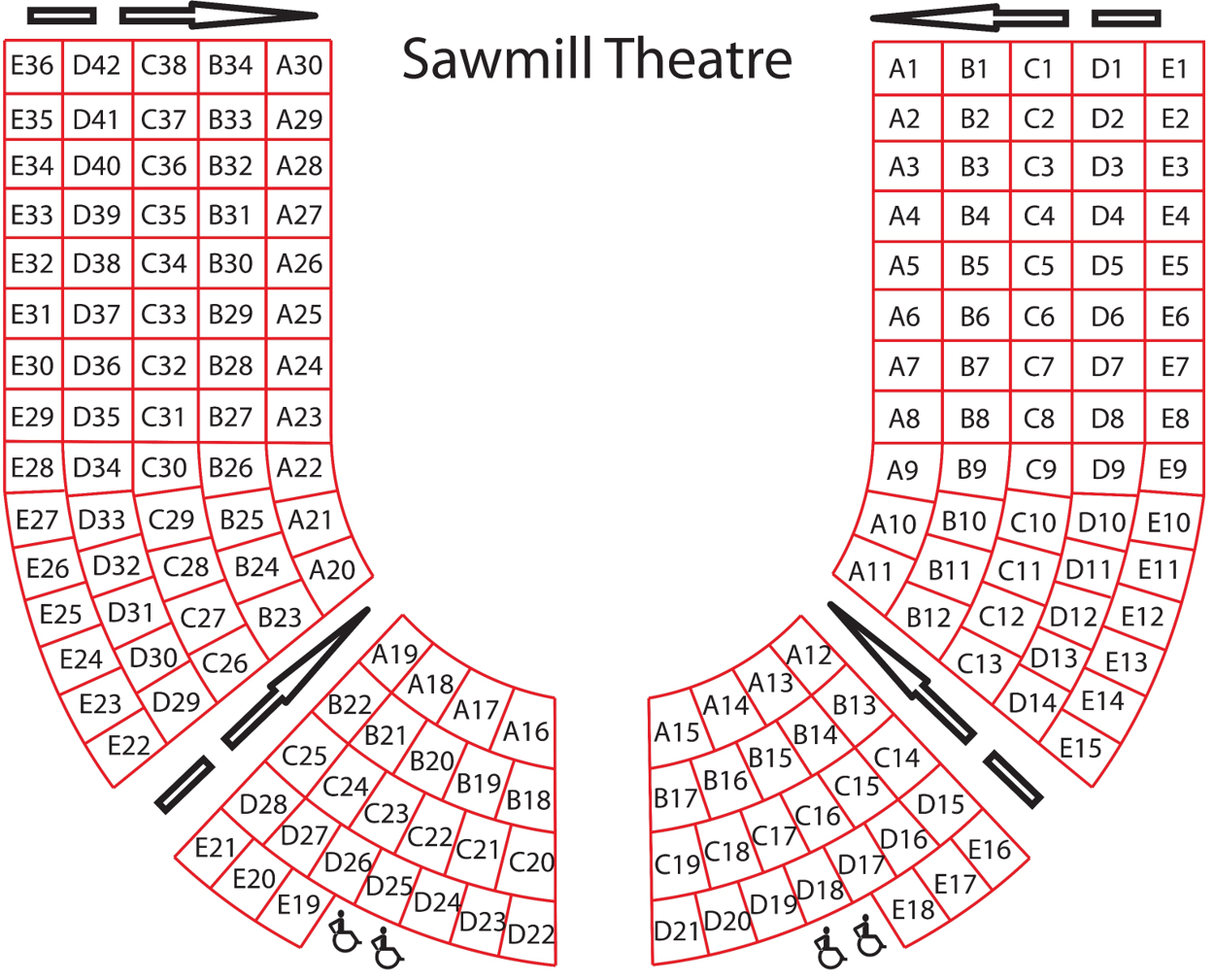 email (emailed reservations are not guaranteed until you receive a confirmation by return email or by phone).
You can now reserve specific seats when you order your tickets online by clicking on "Buy Tickets" below as they become available. Online ticket sales are available until 2 hours prior to a performance and then they can be purchased at the box office if available.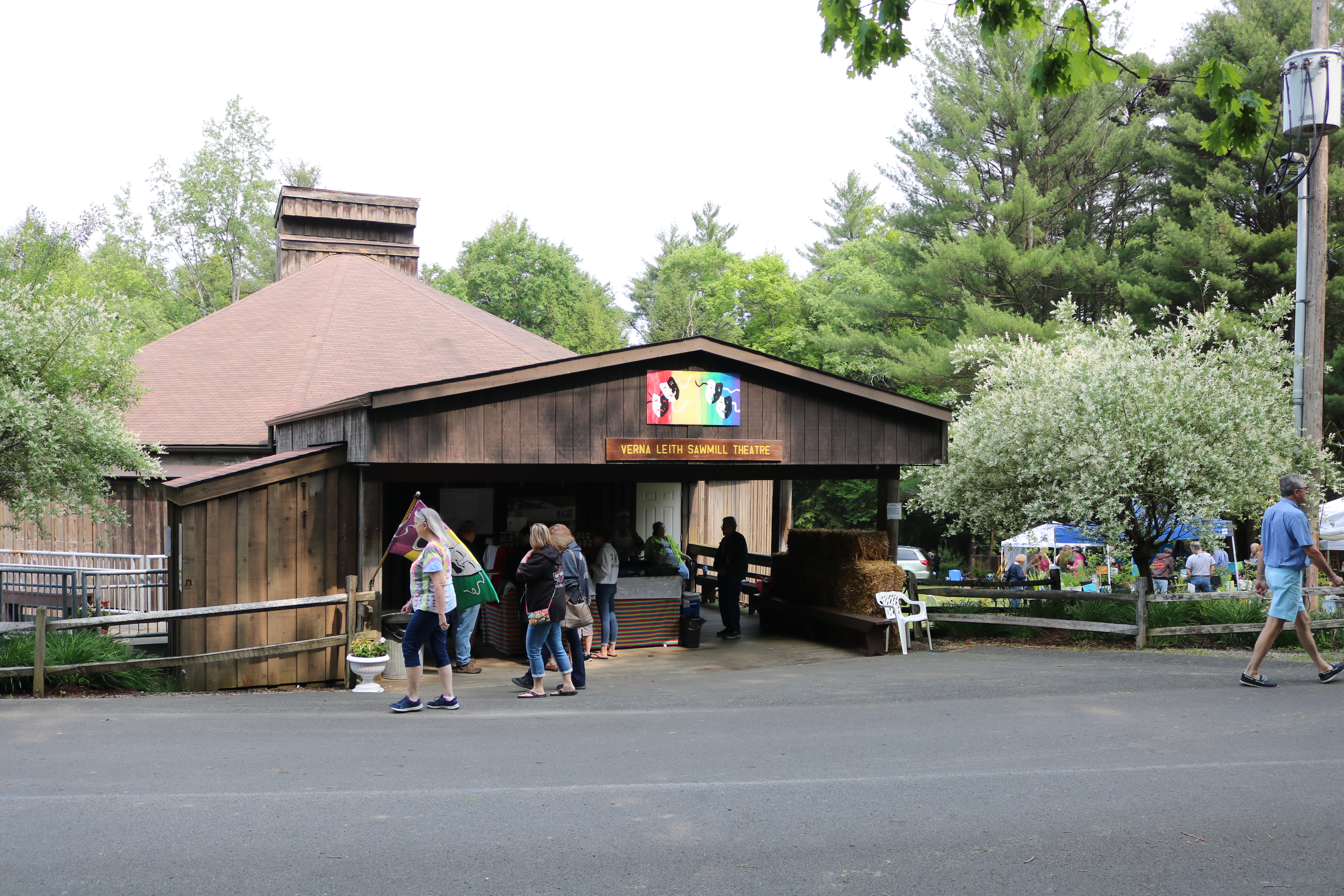 Friends of the Sawmill Variety Show

August 17, 2019 8:00 p.m. to 9:30 p.m.
Tickets: $15 
Presented by: Brookville Community Theater, Clarion Center for the Arts, & The Reitz Theater
Brookville Community Theater, Clarion Center for the Arts, The Reitz Theater have come together to support the Verna Leigh Sawmill Theater with a one night only variety show. All proceeds go directly to the Sawmill Theatre.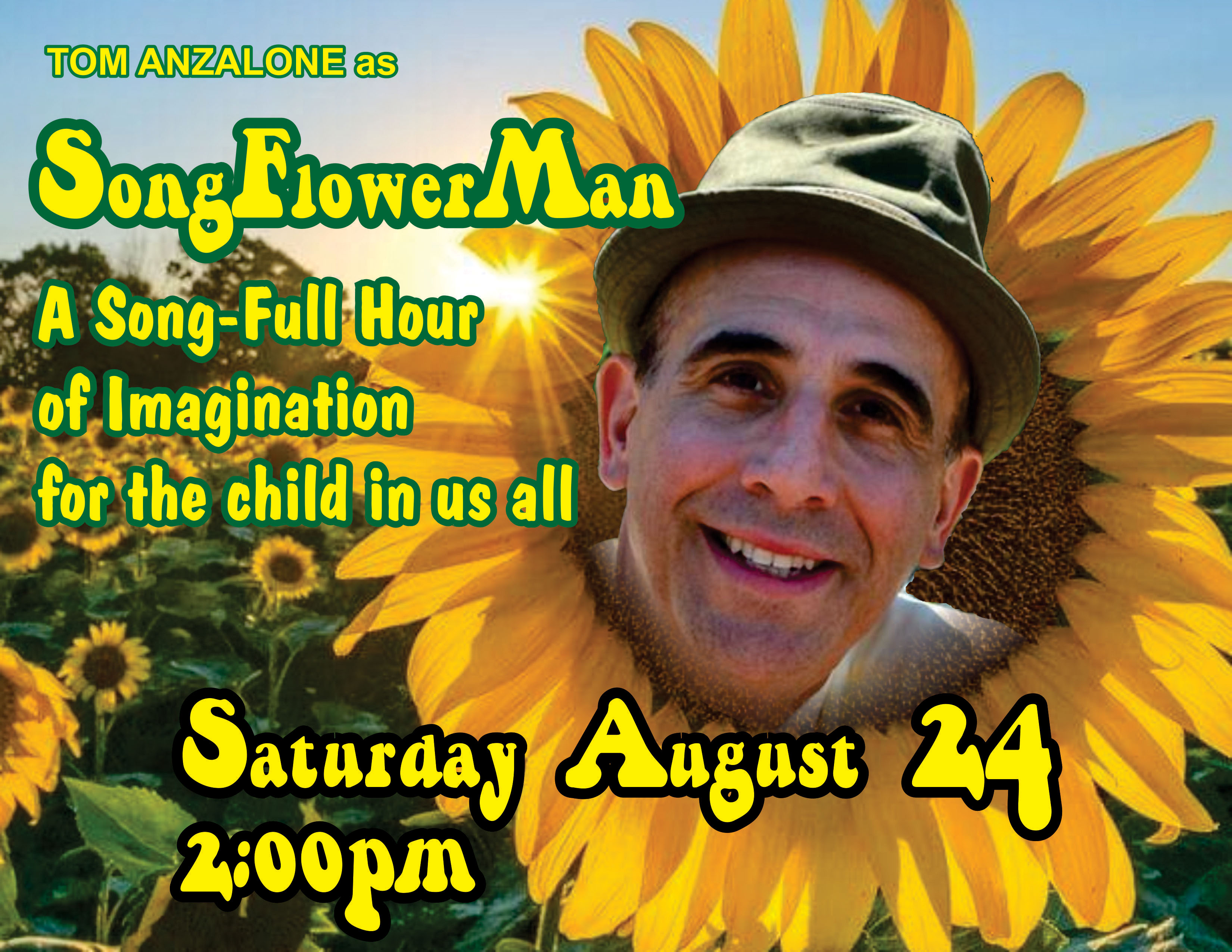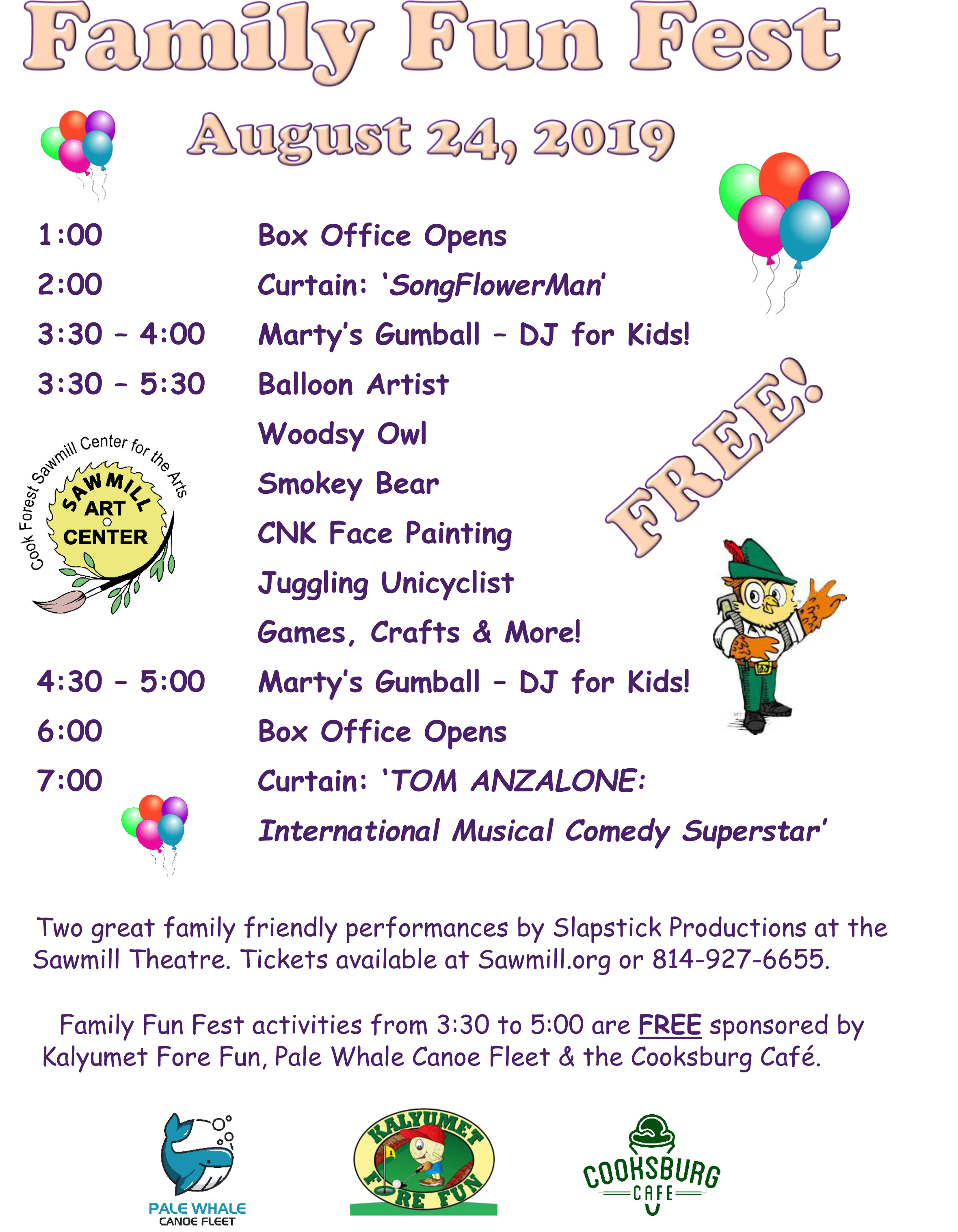 "SongFlowerMan"

Matinee on August 24, 2019 from 2 p.m.
Tickets: $15 
Presented by: Slapstick Productions
SongFlowerMan, played by Tom Anzalone, is a professional singer/songwriter.   Tom entertains audiences of all ages through his sense of humor, guitar and creative use of props. Tom studied vocal performance at West Virginia University and has performed with the Pittsburgh and Syracuse Opera Companies.  Tom began his career in Pittsburgh, PA working with Joe Negri, from the PBS Mr. Rogers Neighborhood Show.  He has collaborated, performed and recorded with various other musicians/entertainers including Frank Cappelli from Cappelli & Company on Nickelodeon and the Monongahela Duck Club band.  He also tours the country performing his original musical stand-up comedy show.  Over the past 15 years, Tom has taught and performed as SongFlowerMan throughout central New York capturing children's imagination through original as well as contemporary songs and popular American folk music.
SongFlowerMan has been featured on National Public Radio highlighting his work as a music teacher at Creative Environment Day School.
Family Fun Fest activities from 3:30 to 5:00 are FREE sponsored by Kalyumet Fore Fun, Pale Whale Canoe Fleet & the Cooksburg Café.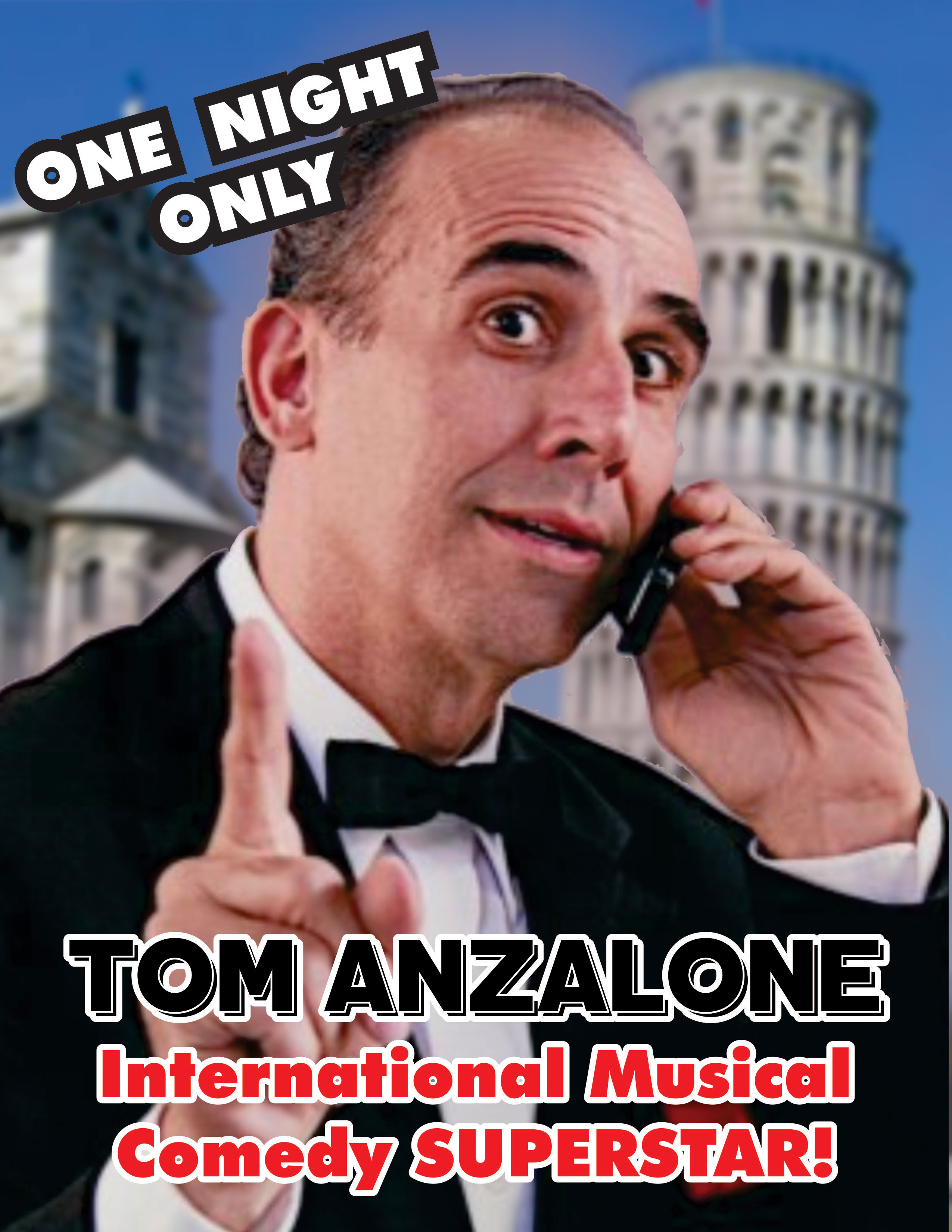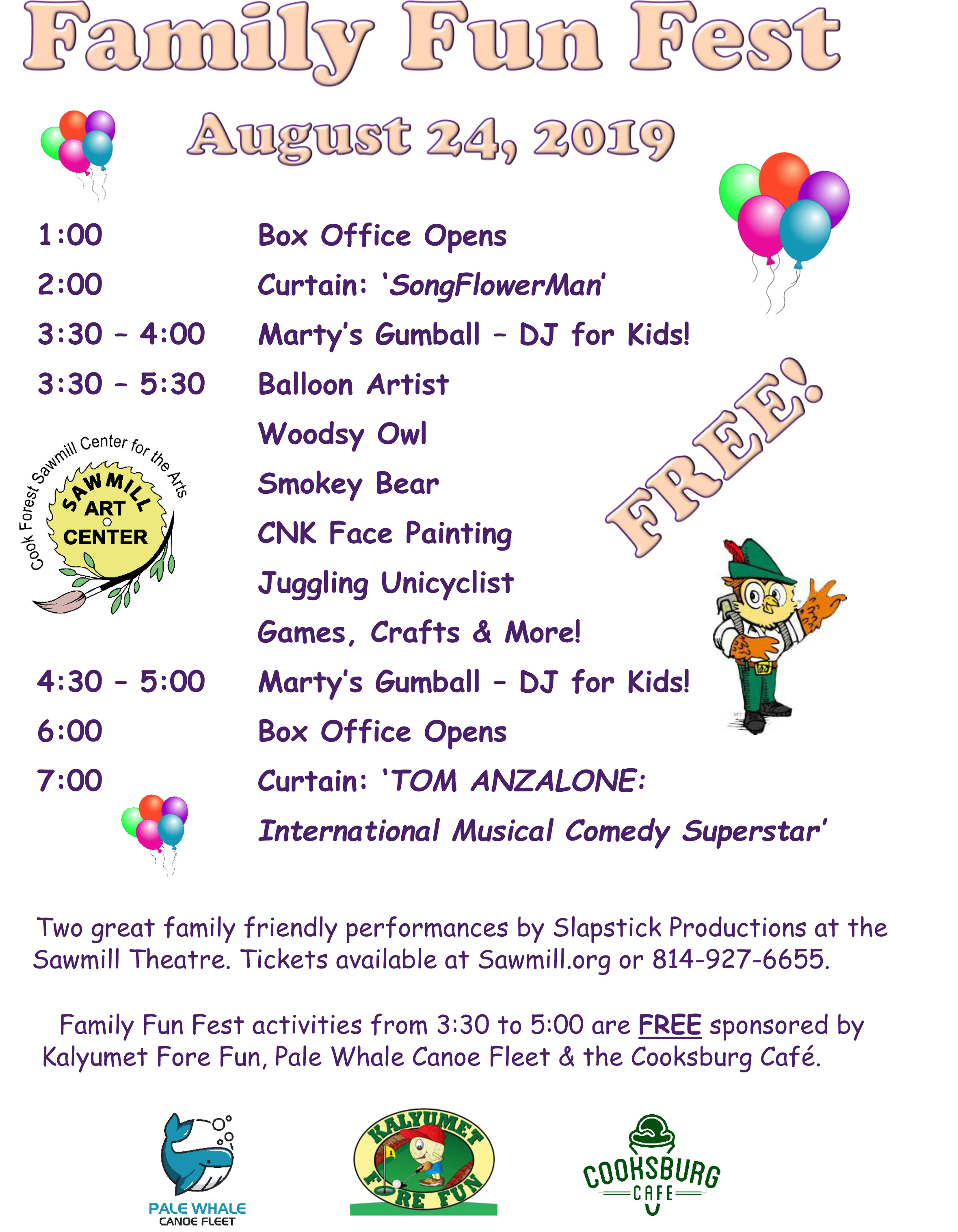 "TOM ANZALONE: International Musical Comedy Superstar!"

Tickets: $15 
Presented by: Slapstick Productions
TOM ANZALONE is a talented "International Musical Comedy Superstar", who turns his ability of singing and guitar playing into a hilariously musical-comedy revue. Tom began his career performing in musicals and operas while pursuing his stand-up comedy routine. Anzalone's impressions and parodies range anywhere from Elvis to Michael Jackson.
Whether imitating James Taylor, Bruce Springsteen or classically singing his version of "Pinball Wizard" from the rock opera Tommy to the musical stars of today like The Smashing Pumpkins, Alanis Morrisette or any other artist one might suggest, Tom has delighted audiences in comedy clubs and colleges around the country.
He's filmed a segment on the "Showtime Comedy Club Network," as well as "America's Funniest People," "Comedy Central," and of course, many radio shows and theater appearances.
With his guitar, bag of props and amazing vocal talent, every audience will be delighted with Tom Anzalone's musical ability and off beat sense of humor.
Family Fun Fest activities from 3:30 to 5:00 are FREE sponsored by Kalyumet Fore Fun, Pale Whale Canoe Fleet & the Cooksburg Café.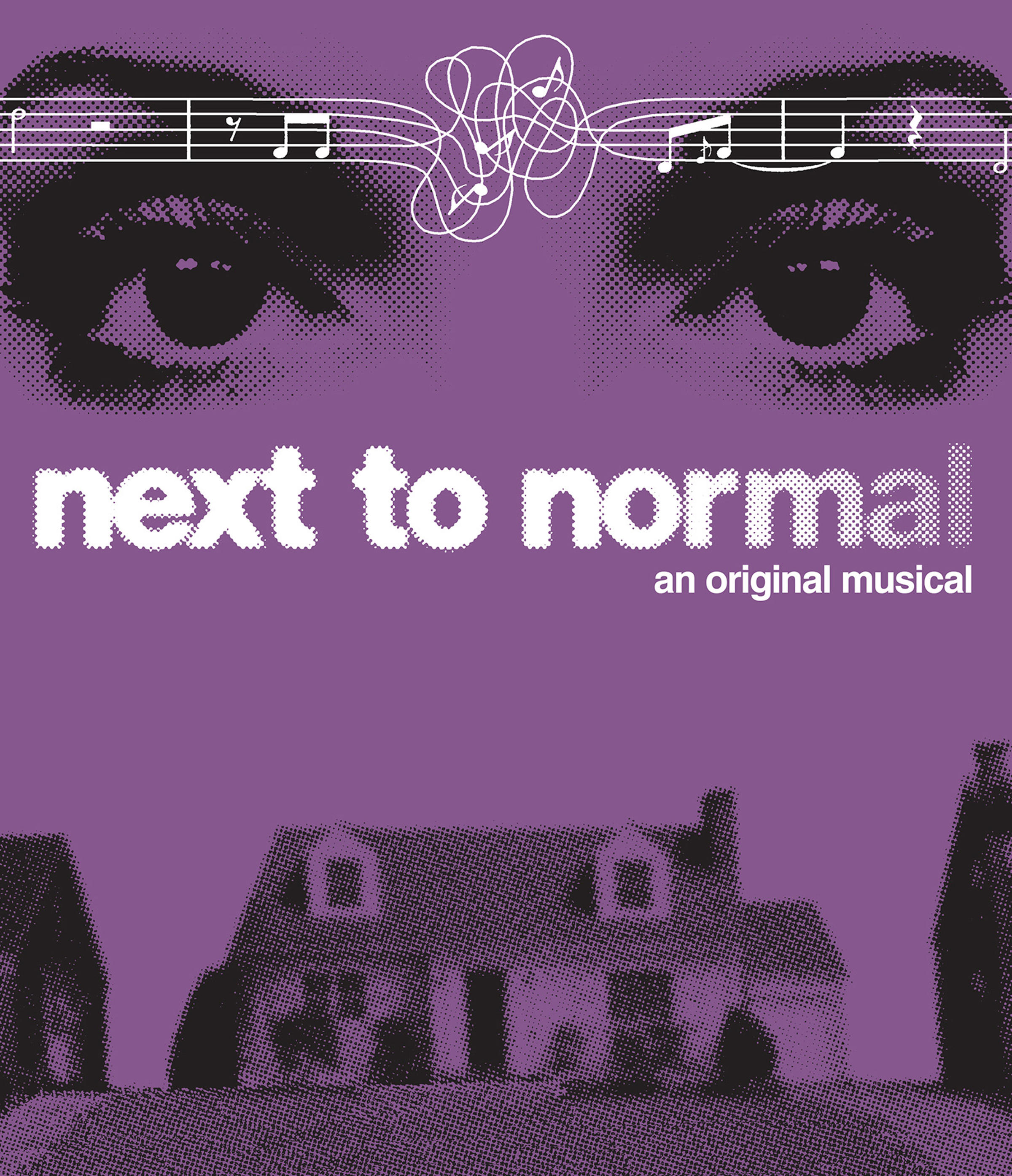 "next to normal"

August 29, 30, & 31, 2019 at 8 p.m.
Tickets: $15
Presented by: Reitz Theater Players
The Reitz Theater Players present, next to normal, a 2008 Pulitzer Prize and Tony Award winning American rock musical, with book and lyrics by Brian Yorkey and music by Tom Kitt. This musical explores how one suburban household copes with crisis and mental illness, and takes audiences into the minds and hearts of each character, presenting their family's story with love, sympathy and heart.  For mature audiences.
NEXT TO NORMAL is presented by special arrangement with Music Theatre International (MTI).  All authorized performance materials are also supplied by MTI.
Great Gift or Memorial for a Loved One
The Verna Leith Sawmill Theatre is offering the purchase of name plates to be attached to either a seat ($250) or to a plaque ($100) hung on the wall of theater.  All contributions are tax deductible. Please call us for more information.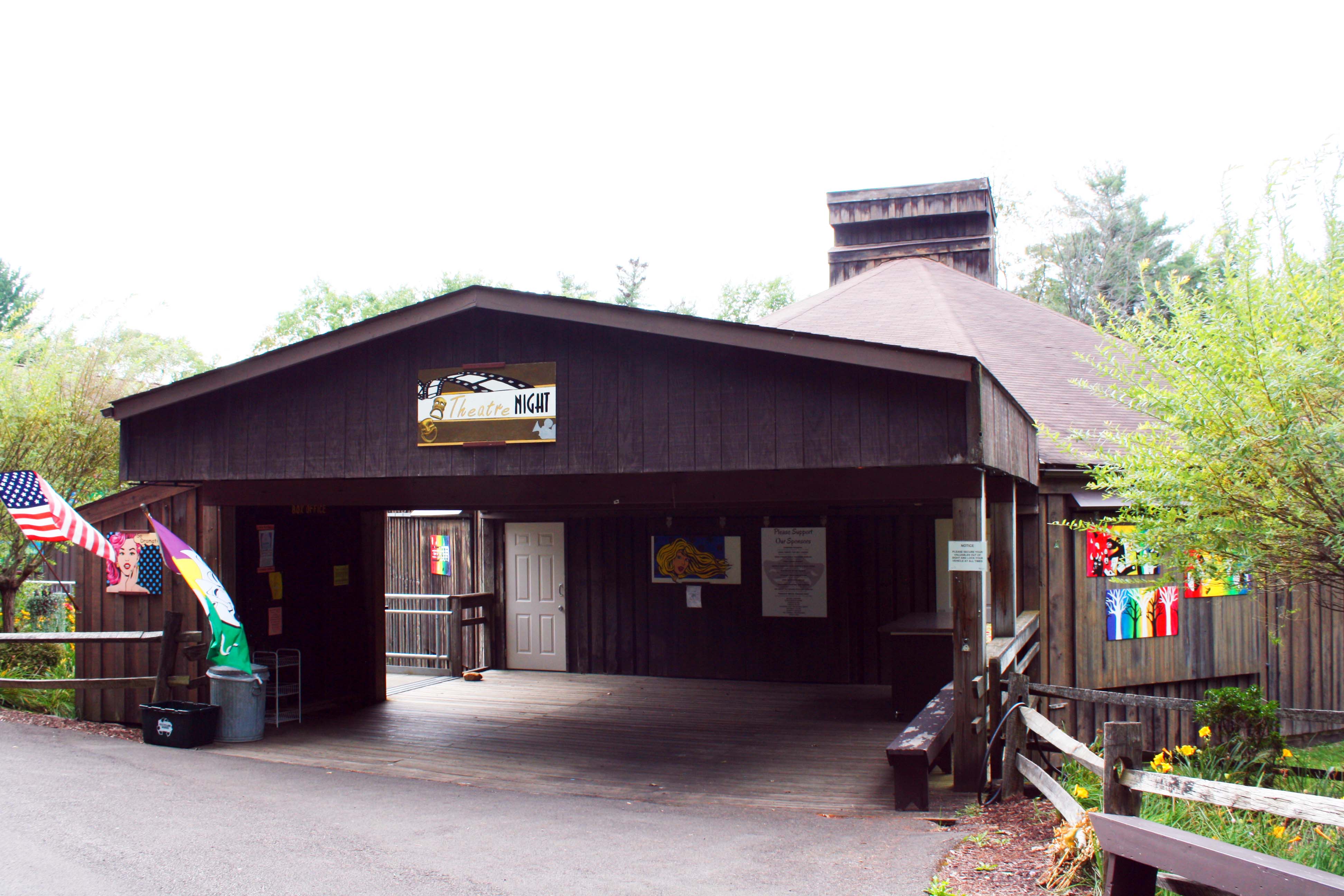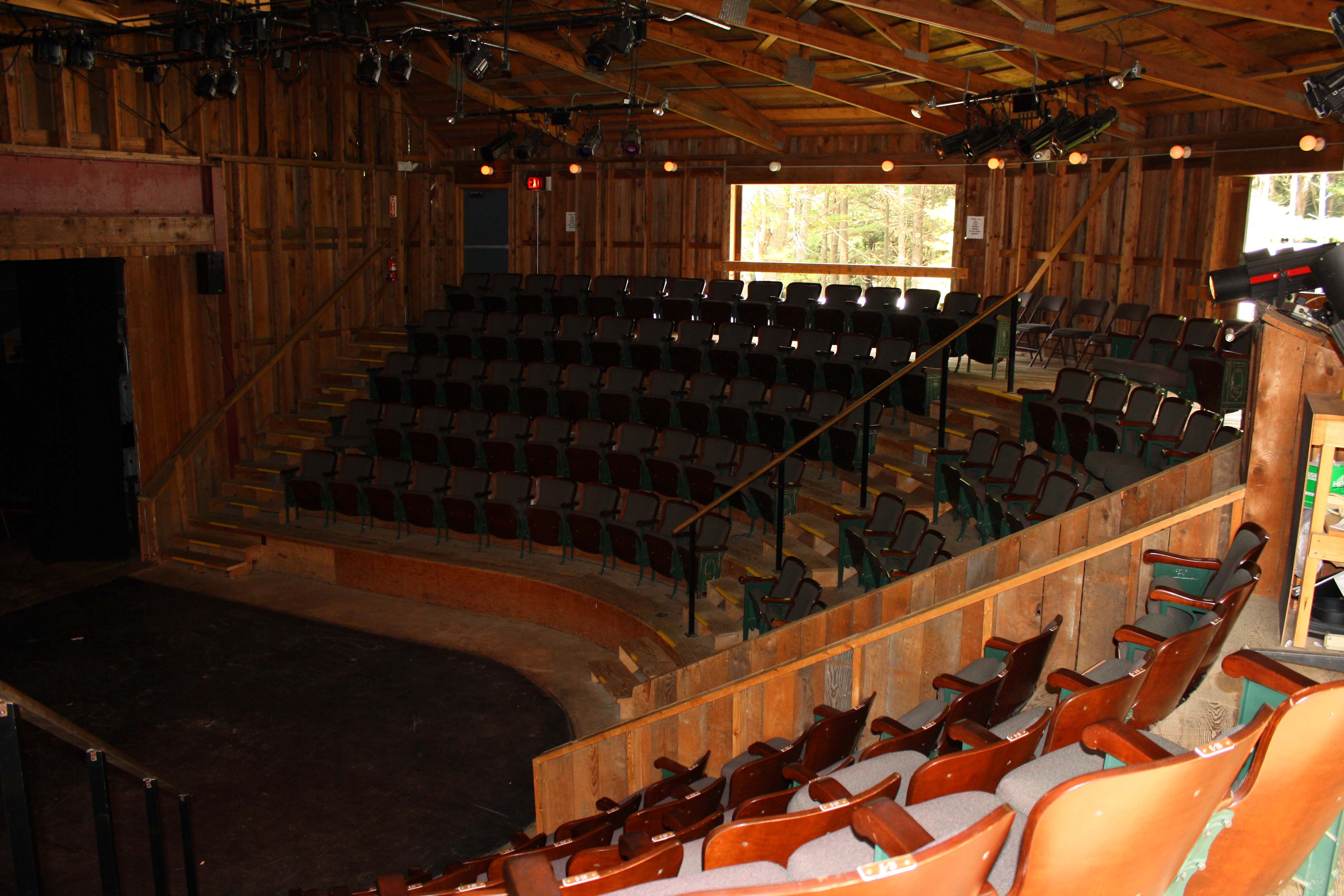 Sawmill Theatre History
In 1981, the Sawmill Theatre was opened in the museum section of the old Sawmill, using church pews and camp chairs for seating. Soon the need for a larger theater was evident.  In 1984, the Verna Leith Sawmill Theatre was constructed with monies from the Appalachian Regional Commission and Pennsylvania State Appropriations. First of it's kind in the Eastern U.S., the theater's unique hexagon shape and harmonious blend with the natural settings earned designer William Snyder the 1984 design award from the Arts Architectural Commission of Pennsylvania. Details such as professional lighting, side decks, ticket office, and interior restrooms were added in 1988. Theater patrons find themselves seated on newly refurbished seats from the Silver Fox Playhouse in Foxburg.  Offering mystery, comedy, and major Broadway musicals, Northwestern Pennsylvania theater groups perform from late May through mid-September.